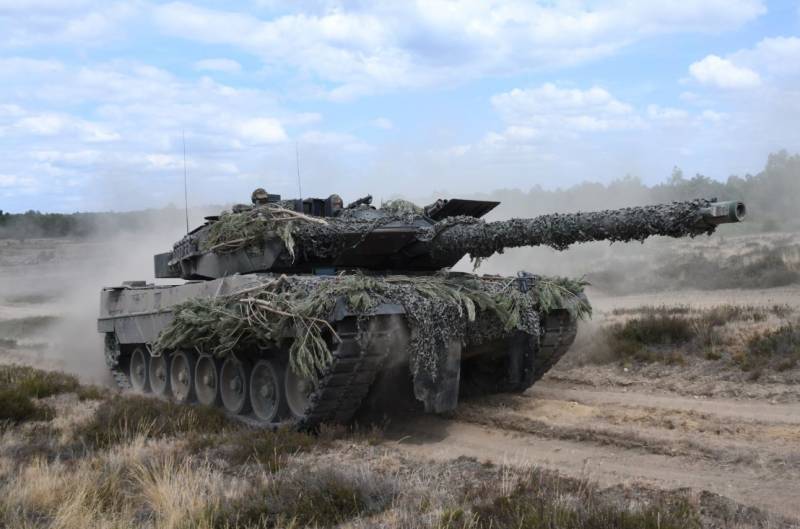 The Polish authorities have decided to cut education
tank
APU crews on Leopard 2 tanks from 10 to 5 weeks. This is reported by the Reuters news agency, referring to the data of the Polish military command.
As Major Maciej Banashinsky, head of the training center for tank crews, noted, the reduction in the training time for Ukrainian tank crews will be achieved through the intensification of training and the involvement of additional instructors. True, it is not very clear whether Ukrainian tankers will be able to master a new technique for themselves in five weeks.
However, the Armed Forces of Ukraine have no other choice, since any delay, according to Kyiv, will contribute to the deterioration of the position of the Ukrainian army at the front. The Ukrainian leadership requires Western countries to hand over the tanks as soon as possible. Earlier, President of Ukraine Volodymyr Zelensky even stated that if the transfer of tanks takes place in the summer, it will be too late. He made this comment about the American Abrams tanks, but in relation to the German Leopard tanks it is quite appropriate.
Also, one cannot rule out the possibility that tank crews could be manned by mercenaries from Western countries who were trained on the Leopard while serving in European armies.
However, given the high casualties suffered by the Armed Forces of Ukraine in Donbass, it is unlikely that a large number of Western mercenaries could be recruited to control German tanks. But even poorly trained Ukrainian tankers are unlikely to be able to manage equipment that is new to them, so the hopes of Zelensky and his entourage for German tanks may not come true.