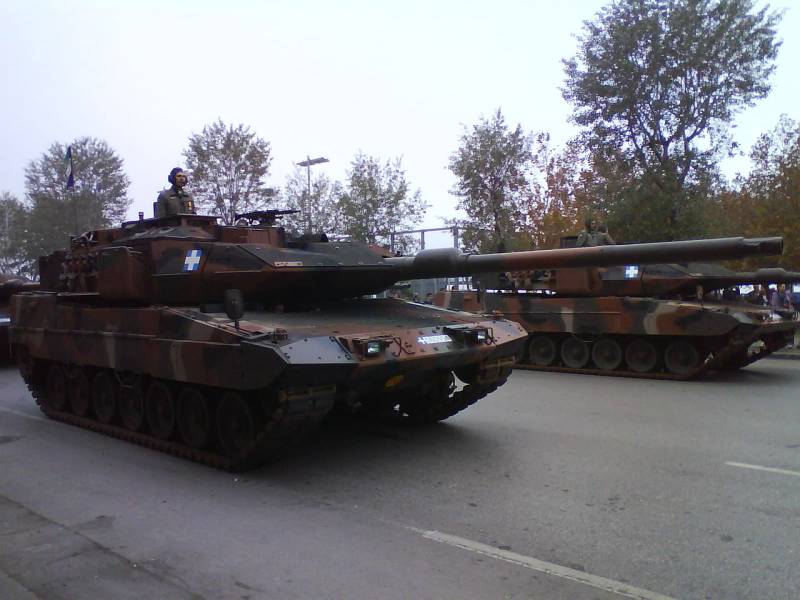 Another European country refused to send its
Tanks
to Ukraine, depriving Kyiv of a certain number of German Leopard 2s. We are talking about Greece, which has one of the largest fleets of German-made tanks.
Athens will not send tanks from the presence of the Greek army to Ukraine, Prime Minister Kyriakos Mitsotakis said. According to him, Greece has already done so much for Ukraine by supplying it with weapons, including armored vehicles. And the Greeks themselves need tanks, they have a sluggish conflict with Turkey. Of course, it is necessary to support Ukraine, but not to the detriment of oneself. As they say: "friendship is friendship, but tobacco is apart."
We have provided significant military support to Ukraine, in particular by providing armored infantry vehicles, but we will not give Leopard 2 tanks for the simple reason that they are absolutely essential to our defense. We have made it clear that we are ready to support Ukraine, but not to the detriment of our defense capabilities.
- the Greek press quotes the words of the prime minister.
To date, Greece is armed with the largest number of Leopard 1 tanks - 500 units. The Greeks also have about 350 Leopard 2 tanks in 2A4 and 2A6 modifications. Kyiv clearly expected that part of this "wealth" would go to Ukraine and help the Armed Forces of Ukraine "destroy the Russian army." However, tight-fisted Greeks left Zelensky without tanks. Earlier, Denmark refused to supply German-made heavy armored vehicles, saying that "we ourselves need it."
Meanwhile, Kyiv expects that in the "first wave of deliveries" Ukraine will receive at least 140 Leopard 2, Challenger 2, M1 Abrams tanks. Ukrainian Foreign Minister Dmitry Kuleba spoke about this the day before.