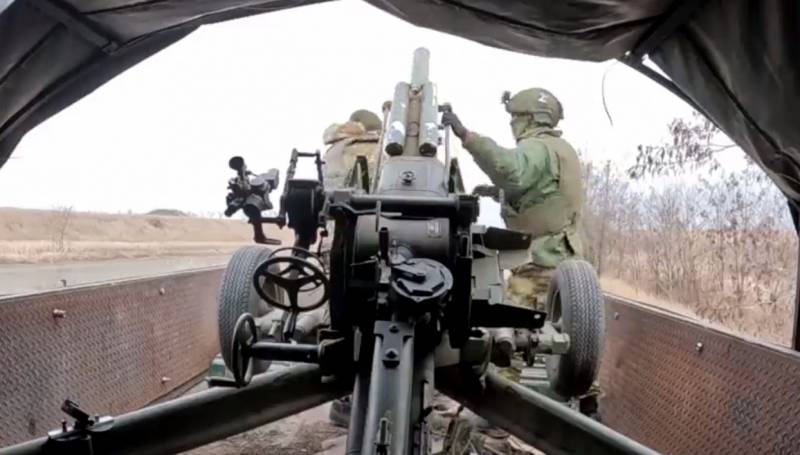 Russian artillery throughout the entire period of the special operation is the main means of defeating the enemy. In this regard, Western strategists in charge of the Armed Forces of Ukraine attach particular importance to equipping the Ukrainian army with counter-battery weapons.
In particular, the supply of the Armed Forces of Ukraine with AN / TPQ-36 radars has been put on stream. In its latest modification, these radars are capable of detecting firing positions located in the frontline zone. Thus, the location of howitzers is determined at a depth of up to 15 km, MLRS - up to 24 km, mortars - up to 18 km. An important role in the detection of artillery is also played by enemy
Drones
.
The risk of being hit by enemy return fire forces gunners to look for ways to quickly change position, especially if they are working on targets from the front line. In the 110th brigade of the Donetsk Corps, the mobility of the 2B9 "Vasilek" crew was increased by installing a gun on the platform of a truck.
As they approach the firing position, the gunners prepare the 82-mm mortar for firing, uncovering and bringing the gun into combat position, installing sighting equipment and taking out cartridges with ammunition.
We work as quickly as possible, because they are hunting for us
- explains the calculation, consisting of only two people, not counting the driver.
The mortar successfully worked on targets previously identified by drones in the Nevelskoye area (west of Pesok), after which it left the position, avoiding, thanks to its mobility, the enemy's ability to strike back.