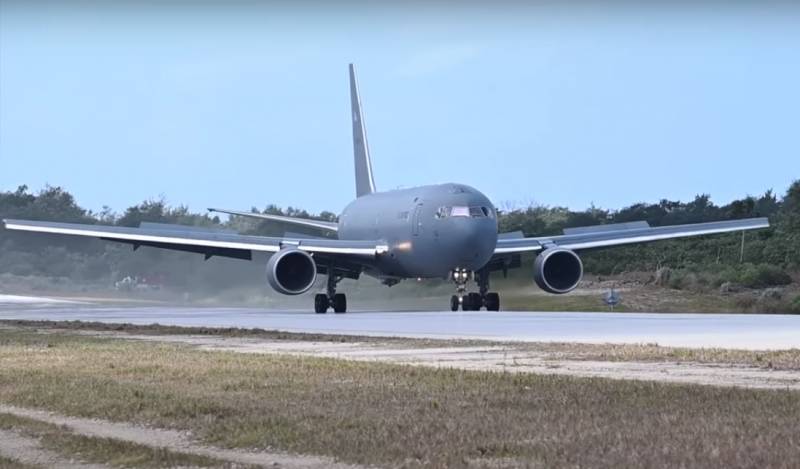 The US Air Force has awarded Boeing an additional 15 KC-46 Pegasus tanker aircraft for a total of $2,3 billion, according to information provided by the Pentagon. As the US military department added, this batch of tankers will be the 9th in a row, and it is planned to complete the delivery of these vessels by the end of August 2026.
According to representatives of the American corporation, within the framework of contractual obligations, Boeing will supply 128 units of this equipment, 68 of which have already been delivered and put into operation. In addition to them, another 10 pieces are expected to be produced for the allied states of the United States, including Japan (6 aircraft) and Israel (4 aircraft). Japan has already received 2 KC-46s.
It is worth noting the ability of the KC-46 to refuel a larger number of other aircraft in the air, which is its main task. As previously reported by the command of the US Air Force, during flight tests last August in the Middle East, 3 Boeing KC-46 tankers refueled F-15E Strike Eagle fighter-bombers, performing the tasks of the United States Central Command. Last month, in the Asia-Pacific region, 2 KC-46 military aircraft spent 42 flight hours in the air, performing operational and tactical tasks.