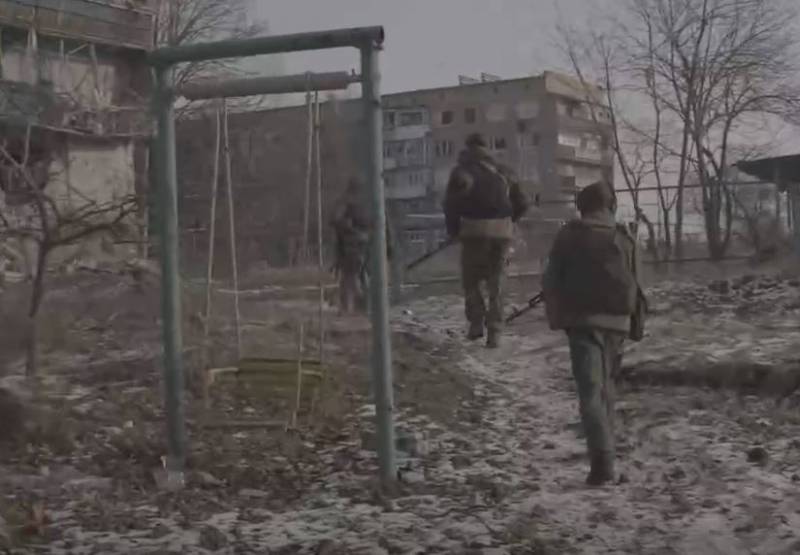 Russian troops switched from reconnaissance in force to a tactical offensive in the area of ​​Pavlovka and Vuhledar, trying to drive Ukrainian army units out of the city. This is reported by British intelligence.
The command of the Russian group wants to develop the offensive of the troops on another section of the line of contact in the Donbass in order to pull off part of the forces of the Armed Forces of Ukraine from Bakhmut (Artemovsk), where attack aircraft of the private military company Wagner are attacking. According to British intelligence analysts, in three days, Russian troops managed to turn reconnaissance in force into a full-fledged offensive.
The British report that the 155th Marine Brigade is taking part in the offensive, having managed to advance "several hundred meters", overcoming the Kashlagach River, which was previously the "front line". It is possible that the Russian troops in this area will achieve "local success", but they should not hope for a breakthrough in the defense of the Armed Forces of Ukraine. According to intelligence, the Russians have too few troops for this.
In November 2022, Russia used the 155th Marine Brigade in an unsuccessful attack on the same area. Units of the 155th Regiment are once again deployed as part of a force no smaller than a brigade, they probably advanced several hundred meters beyond the small river Kashlagach, which for several months marked the front line
- said in a statement.
Meanwhile, Russian fighters are trying to pincer Ugledar while advancing inside the city. The enemy, having transferred fresh reserves to this direction, is trying to dislodge ours from Ugledar, but it is all to no avail. Despite the fierce resistance of the Armed Forces of Ukraine, the advance of the assault groups continues.