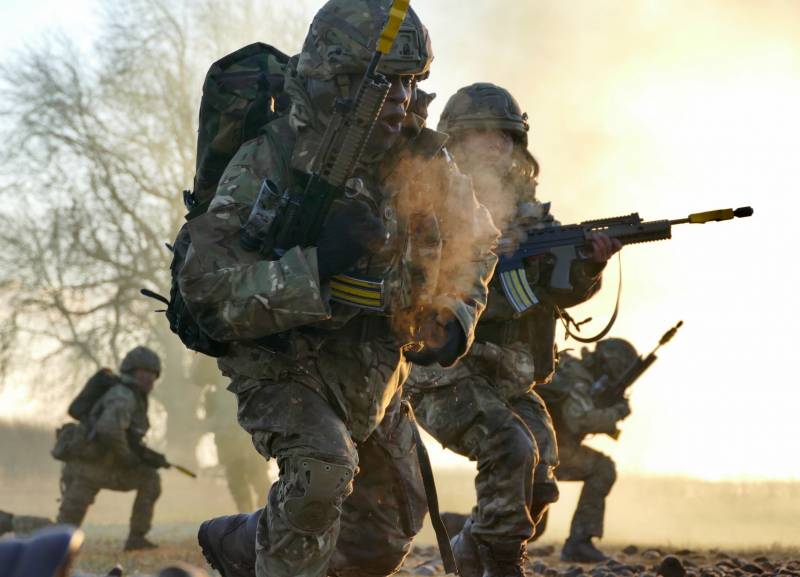 Defense Secretary Ben Wallace said in an interview with Sky News that the British army has lagged behind its partners, continuing to weaken, and therefore needs investment.
The head of the British Ministry of Defense said this after one of the American generals said that the British army is no longer one of the strongest in the world. There was talk of the need to change this situation as soon as possible and to increase spending on the army.
The publication notes that Wallace agreed with the need for urgent action, but said that the government is already investing 34 billion pounds in a plan to equip the army until 2033.
According to the British minister, the country "does not have a magic wand" and the corresponding production capacity to change everything overnight and serious investments are needed for this.
There are only two countries on earth that can maintain near-permanent production lines and they are China and the United States.
Wallace noted.
He also added that similar problems are observed in many European countries.
Downing Street also said that the British prime minister still considers the British army a "top-level fighting force", despite the warning of the American general.
Tobias Ellwood, Chairman of the Defense Committee of the British Parliament, does not share the optimism of the British Prime Minister and believes that the authorities should be very concerned about the current capabilities of the armed forces. He also urged the government to reverse the reduction in the size of the army, which has recently been reduced by 10 troops.
In general, this looks like an information campaign planned by the British high-ranking military, the result of which should be a significant increase in government spending on the army and navy.