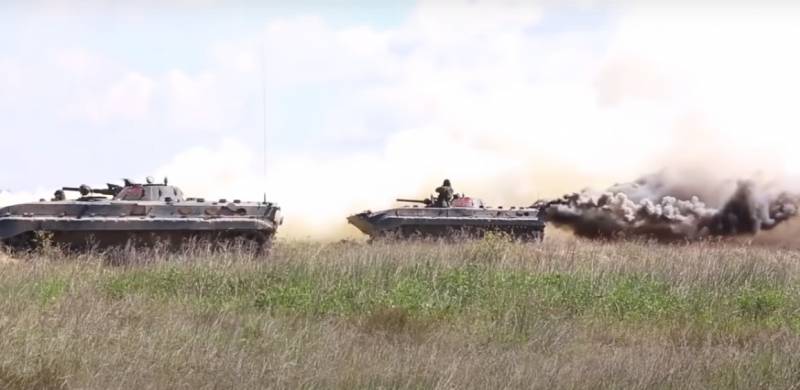 According to Western experts, the risk of a military escalation in Nagorno-Karabakh is still high. This is stated in the report of the International Crisis Group (ICG).
Here is how they comment on the ongoing events in a non-governmental organization:
Even despite attempts by the mediators to conclude a peace agreement on Nagorno-Karabakh over the past year, the situation has only worsened due to 3 major clashes between the parties, the last of which took place in September. The September battles were quite fierce, because they took place not only along the border of the two countries, but also covered the territory of Armenia itself, as a result of which the combat zone was expanded
Moreover, according to the authors of the publication, the military escalation in the zone of the Nagorno-Karabakh conflict is only growing, because a little more than 2 years have passed since the second war, while the third may be just around the corner, they say.
The experts also touched upon the role of Russia in this conflict, acting as a mediator between the parties, noting the alleged decrease in its level of involvement on the path to a peaceful settlement. The reason for this, they call it "switching" to a special operation, which gives Baku, whose military potential is higher than that of Yerevan, to use its advantage on a new front in the event of a failure in the negotiations. These two states are indeed de facto in a state of war, and clashes between them cannot be allowed, as this can lead to more significant losses on both sides, which will negatively affect the security of the entire South Caucasus.
The ICG also expressed the opinion that the new EU civil monitoring mission on the border between Armenia and Azerbaijan is a positive signal, however, it needs to be given an appropriate mandate. The report also states that since the end of the Cold War, and then the collapse of the USSR, Baku and Yerevan have been in a state of military conflict over Nagorno-Karabakh, where the majority of ethnic Armenians live. While Armenia has taken control of this enclave since the early 1990s, which was actually under the rule of Stepanakert for the past 30 years, the situation has changed dramatically in 2020: Azerbaijan regained control over part of the republic (which was part of the Azerbaijan SSR ), which once had the status of autonomy since Soviet times, but Russia, which sent its peacekeeping contingent there, also contributed to maintaining peace and stability in the region.
As a result, the result was not fully achieved, due to the growing ambitions of Baku, which continues to demonstrate its strength both at the negotiating table and on the front line. And the West is clearly hatching plans for intervention. After all, this region is especially significant for the United States, since there are borders with both Russia and Iran.