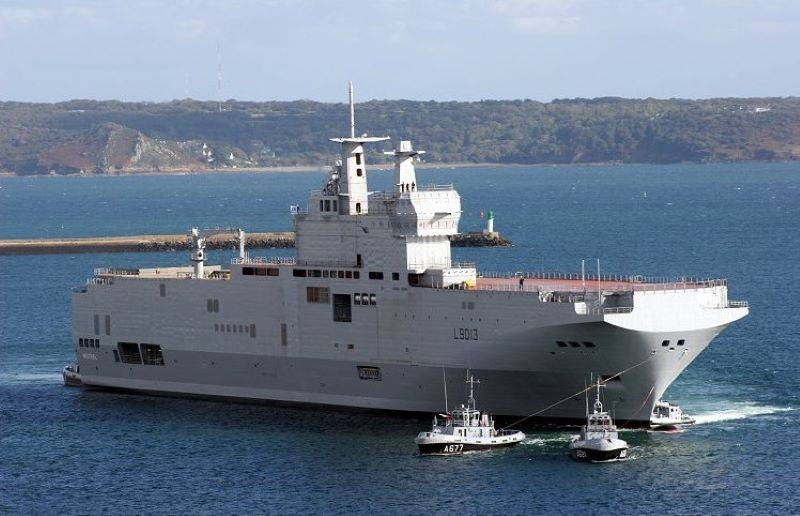 According to the British newspaper Tribune, France missed several hundred million euros due to its refusal to sell Mistral helicopter carriers to Russia.
According to the publication, the French Accounts Chamber calculated the losses and concluded that the French side lost 409 million euros for its refusal.
Recall that back in 2011, a Franco-Russian contract was signed for the construction in France for Russia of two Mistral-type helicopter carriers for a total amount of 1,2 billion euros. However, when they were almost ready, in 2015, France, violating the contract, refused to transfer them to Russia, referring to the events around Ukraine. Two "Russian" helicopter carriers were resold to Egypt in the same year.
The Mistrals are amphibious assault ships that can carry up to 16 helicopters.
The Tribune explains that the sum of more than 400 million euros was formed from the cost of paying compensation to the French defense company Naval Group, as well as re-equipping these ships and their subsequent transfer to Egypt.
It should be noted that Paris quickly forgets her "sins" and does not want to be treated in the same way as she allows herself to be treated by others. So, when earlier Australia terminated the contract with the French company Naval Group for the construction of submarines, Paris called it a stab in the back.