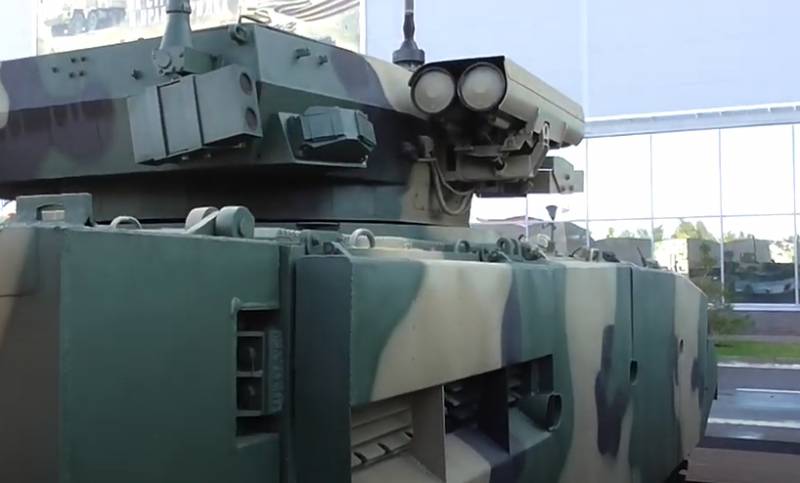 Reports are being published that a variant of the promising Russian BMP "Manul" with an automatic gun of 57 mm caliber has appeared. It's about this option.
weapons
, which is installed on an uninhabited module created by the Burevestnik Central Research Institute. In addition to the 57-mm cannon with 80 rounds of ammunition, the module is equipped with a machine gun (caliber 7,62 mm) and an anti-tank missile system.
The Manul infantry fighting vehicle itself is actually a development option for the BMP-3. The BMP is capable of speeds up to 70 km / h on the highway and up to 9-10 km / h afloat. This makes it possible to implement the UTD-32 engine with a power of 660 hp, located in front of the tracked armored vehicle.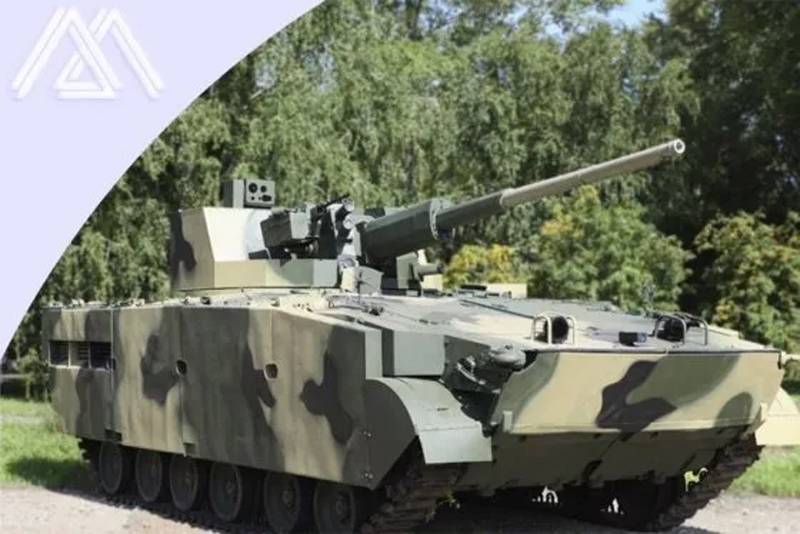 Assessing a new version of the domestic infantry fighting vehicle capable of transporting an airborne squad, experts note a significantly increased capability in terms of hitting targets. The 57-mm cannon allows you to defeat various types of armored vehicles, as well as hit targets such as airplanes and helicopters. Also, the Manul infantry fighting vehicle with such weapons can be used as a technique to counter the landing of sea / river assault. For example, it could be effectively used against enemy groups that are trying to cross the Dnieper using high-speed boats and floating armored vehicles. One "Manul" can easily cover a fairly long coastline in an amphibious direction.
Considering that the machine from the Kurganmashzavod is mobile and maneuverable, we can say that it can easily change its position for firing at the enemy, who intends to land on the coast and create a bridgehead.