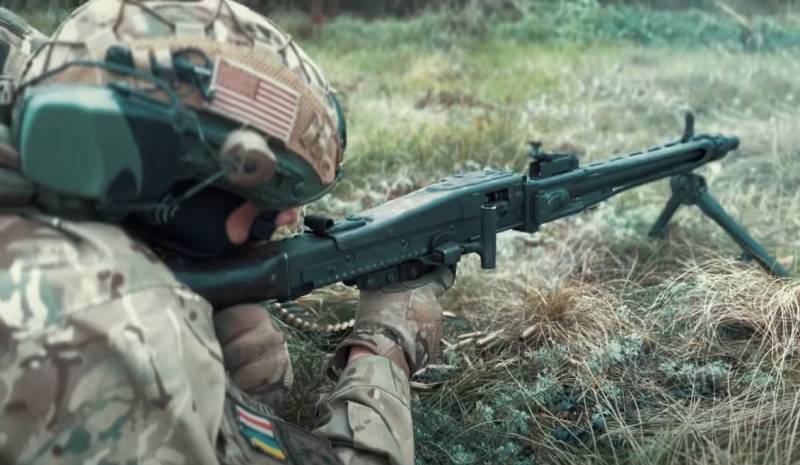 The Ukrainian army is inexorably approaching the "NATO standards", losing in battles the materiel inherited from the USSR and switching instead to Western models of weapons, which are sometimes seriously inferior in combat effectiveness to the former Soviet systems.
As the Wagner PMC fighters, who are the main assault force in the Artyomovsky direction, say, in battles with Ukrainian troops they are increasingly confronted with German machine guns.
Mainly used MG-42. In the Ukrainian army, our (Soviet-style) machine guns are almost over. Russian machine guns [PK, PKM] come across, but more often, the last month and a half, mainly MG-42
- indicate the "Wagnerites" in
interview
RIA
News
.
We are talking about the product MG-42/59. This is a product of a post-war conversion of the original Wehrmacht MG-42 machine guns to NATO standards, during which the barrel and parts of the tape feed unit were replaced to use 7.62x51 mm ammunition (instead of 7.92x57).
MG-42/59 loses to the Soviet PKM in terms of weight (11,5 kg versus 7,5 kg excluding ammunition). The German product has a belt feed, which, perhaps, somewhat improves the conduct of a defensive battle, however, the placement of PKM cartridges in the box makes it easier to operate the Soviet machine gun on the move, for example, when changing positions. The MG-42 has a high rate of fire, but in the post-war period, all Western machine guns of the same type, on the contrary, took the path of its reduction, as this made it possible to reduce the rate of heating of the barrel and the consumption of ammunition.
The MG-42/59 is an anachronism in the armies of Germany and Italy, which they easily get rid of by handing over obsolete machine guns to the Kyiv regime.