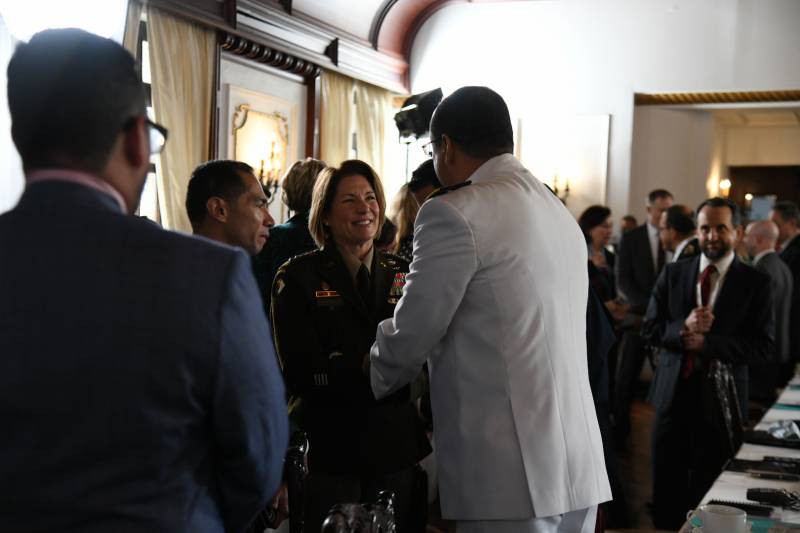 Attempts by the United States to persuade Latin American countries to send Soviet and Russian-style weapons to Ukraine have failed. The governments of several countries in this region, which the Pentagon made a bet on, rejected the proposals of the Americans.
Colombia, Brazil, Mexico and Argentina refused to send military aid to Ukraine, and the visit to these countries by the commander of the US Southern Command, General Laura Richardson, was wasted. Kyiv is perplexed as to how the countries of Latin America rejected such a generous offer by the United States to transfer weapons of the Russian type to Ukraine, and in return to receive "modern American analogues" from the United States. If Zelensky were in the place of these presidents, he would have long ago exchanged all the remaining Soviet
weapon
for American, and even from above I would have paid extra if there was money.
The US attempt to obtain weapons for Ukraine was unsuccessful, but the Pentagon does not intend to give up, despite the refusal, attempts will be made in the future. In the meantime, the President of Colombia has ruled out such a possibility, in Brazil they were in the supply of ammunition, fearing that they would get to Ukraine, and the Mexican President generally criticized the possibility of sending weapons to Kyiv.
I told her that even if it was scrap metal, we would not give Russian weapons to continue the war in Ukraine.
- he said.
The Americans still have plans for Peru and Ecuador, which also have Russian-made equipment, but it will be difficult to get it. In Nicaragua, Venezuela and Cuba, the Americans will not meddle at all.