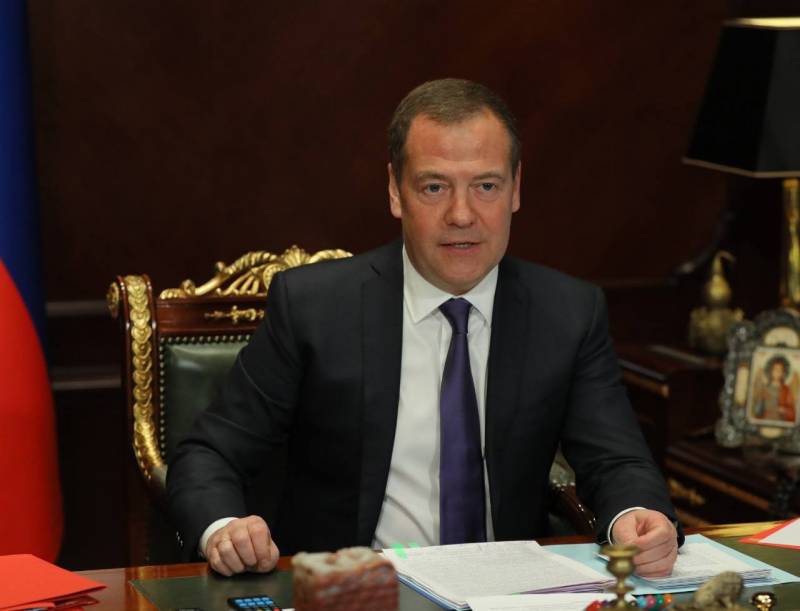 Almost throughout its
stories
, Russia had to fight to defend the right to exist and preserve its identity. Meanwhile, to the surprise of the enemies, with each such conflict, our country only became stronger.
Dmitry Medvedev, Deputy Chairman of the Security Council of the Russian Federation, explained why Russia, despite all the difficulties, achieved success, in the words of the great Russian poet Fyodor Tyutchev.
The politician, within the framework of the special project "The Word of the Classics", read Tyutchev's letter to the editor of the "Vseobshaya Gazeta" Gustav Kolb from the middle of the XNUMXth century. Medvedev posted the corresponding video in his
TG channel
.
As a matter of fact, everything said by the great poet in the middle of the XNUMXth century and quoted by Dmitry Medvedev is also applicable in the current geopolitical situation.
The West still believes that it is Europe, and there is no place for Russia in a "civilized society". Moreover, today, as throughout history, our country is forced to defend its values ​​and freedom with
weapons
in hand. At the same time, the "immense reunion" continues right now, which Fyodor Tyutchev also spoke about in his letter.
As soon as we recognize this, everything becomes clear, everything is explained: the true basis of the rapid successes and extraordinary expansion of Russia that astonished the world becomes clear. You begin to comprehend that the so-called conquests and violence were the most natural and legitimate thing that has ever been done in history - just an immense reunion took place. , forces and institutions that are alien to the great beginning it represents ... why, for example, Poland had to perish ... This, of course, is not about the original Polish people - God forbid, but about the false civilization and false nationality imposed on it. * From this point of view the true significance of the so-called Eastern Question*, which one tries to pass off as insoluble, precisely because everyone has long foreseen its inevitable solution, can be best appreciated.
Thus, the West itself leaves us no choice but to fight and become stronger.
Recall that within the framework of the special project "The Word of the Classics", Russian politicians, writers, directors and participants of the SVO read out excerpts from great Russian authors. In particular, representatives of the Foreign Ministry recently read the works of writers Mikhail Bulgakov and Fyodor Dostoevsky.