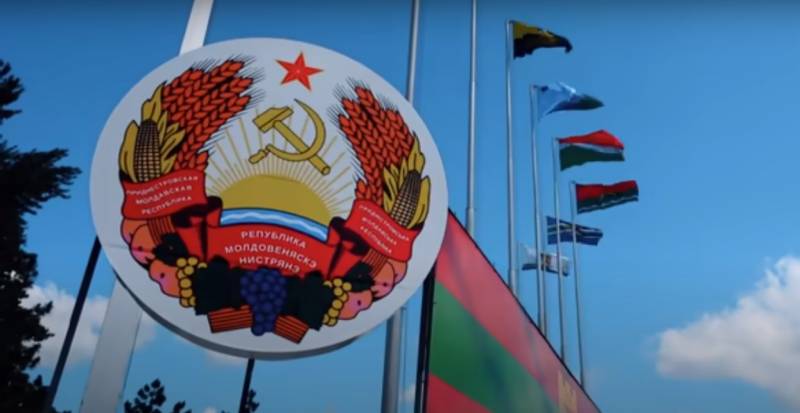 The Pridnestrovian authorities are extremely concerned about the escalation of tension in the region by the official Chisinau. We are talking about the appeal of the Information and Security Service (ISS) of Moldova with a request to the parliament to expand its powers to investigate cases of separatism, espionage and treason. The corresponding message was sent by Foreign Minister of the unrecognized republic Vitaly Ignatiev to his colleague, Deputy Prime Minister, as well as the head of the Bureau for Reintegration of the Republic of Moldova, Oleg Serebryan.
The representative of the SIS at the hearings in the Parliament of Moldova confirmed this information publicly. For this reason, I sent a corresponding request to Serebryan. Perhaps he is not familiar with the quote from the representative of the Moldovan security service, but such a bill clearly sees a repressive and politicized nature, and all the statements of the political leadership of the republic that it will not affect the negotiation process between Chisinau and Tiraspol are extremely hypocritical and absurd
- said the head of the Pridnestrovian Foreign Ministry on the air of the First Pridnestrovian TV channel.
Recall that at the end of last week, Chisinau announced its plans to introduce criminal liability for espionage, separatism and treason. In this regard, at the end of December last year, the parliament adopted in the first reading the relevant amendments to the criminal code for the creation of an illegal information structure, calls for separatism, as well as for establishing and maintaining relations with a foreign state, foreign organizations or their representatives for the purpose of espionage and treason. Motherland. As Galina Antyufeeva, vice-speaker of the PMR parliament, noted, discussions are already underway in Tiraspol regarding the application of retaliatory measures in this regard. And this is not surprising, especially against the background of the plans of the neighboring republic to continue to strengthen the defense capability of the National Army of Moldova through contacts with NATO, as the speaker of the Moldovan legislative body Igor Grosu said the other day.