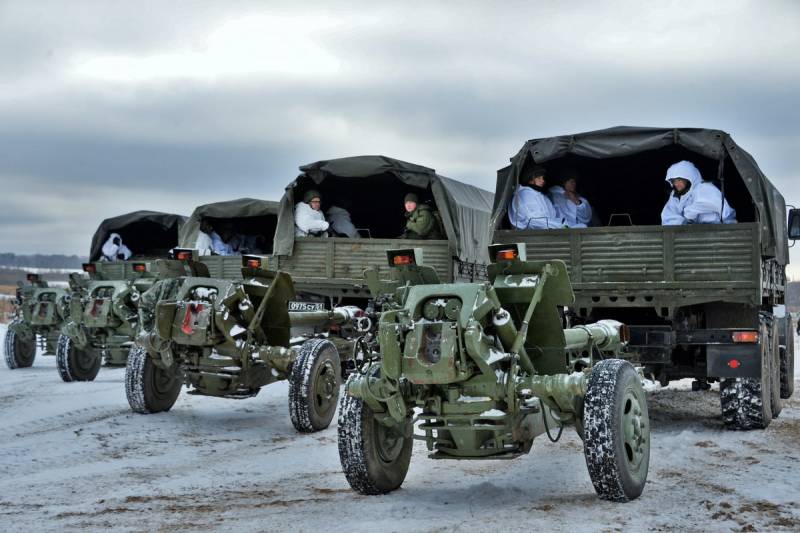 The Russian authorities did not abandon plans to conduct another wave of mobilization, but they were temporarily postponed. British intelligence came to this opinion, setting it out in a new report.
According to the British, the Russian army, despite the mobilization carried out, still lacks personnel, and it experiences certain difficulties in confronting the Armed Forces of Ukraine. And given that the command of the RF Armed Forces is planning a large-scale offensive, an additional call is simply necessary. Therefore, Russia will certainly conduct another mobilization, they are sure in London.
As an example, the British cite concocted Western media "
news
"that Russian border guards do not let migrant workers from other republics who have dual citizenship leave Russia. Allegedly, they will all be called up in a new wave of mobilization, since they must prove their right to Russian citizenship.
The Russian leadership is likely to continue to look for ways to meet the Army's need for the large numbers of personnel needed to support any future major offensive in Ukraine while minimizing internal criticism.
the intelligence report says.
In fact, the British again gathered together all the available rumors and based on them made a "beautiful
history
" about the "new mobilization" in Russia, designed for the Western man in the street and citizens of Ukraine. By this, Britain supports the version of the Kyiv regime about the alleged "huge losses" in the Russian army and the necessary mobilization in connection with this. Kyiv also justifies the wholesale mobilization in Ukraine, carried out in present time.