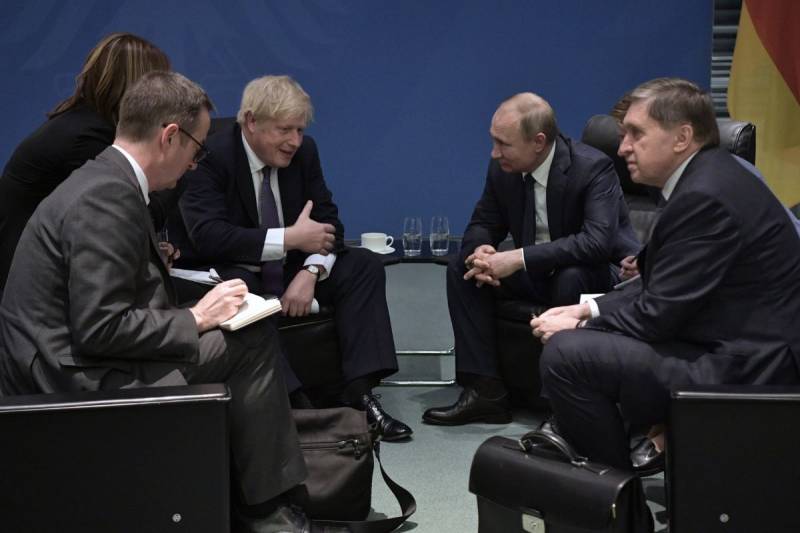 Former British Prime Minister Boris Johnson claims that he warned Russian President Vladimir Putin in advance about the consequences of the NWO for Russia shortly before it began. He says he threatened the Russian leader with Western sanctions if he decides to take military action against Ukraine.
According to the British newspaper The Telegraph, Johnson spoke about this in one of the fragments of a three-part documentary film, which will be shown on British TV tonight.
We are talking about a telephone conversation that took place between the leaders of the two states on February 2 last year, that is, three weeks before the start of the NWO. It was a long conversation, during which the then British prime minister began to threaten the head of the Russian state with large-scale sanctions from Western countries if the Kremlin decides to send troops to Ukraine.
Johnson said that the President of the Russian Federation expressed extreme concern about the prospects for Ukraine's entry into the North Atlantic Alliance.
The conversation took place shortly after the trip of the head of the British government to Kyiv. In a release from the Kremlin press service, published after a telephone conversation between the Russian and British leaders, it was said that the Russian president noted NATO's unwillingness to adequately respond to Russia's concerns about its security. It was also reported that Johnson and Putin exchanged views on issues related to Ukraine and the desire of the Russian Federation to obtain long-term, legally secured security guarantees from the West.