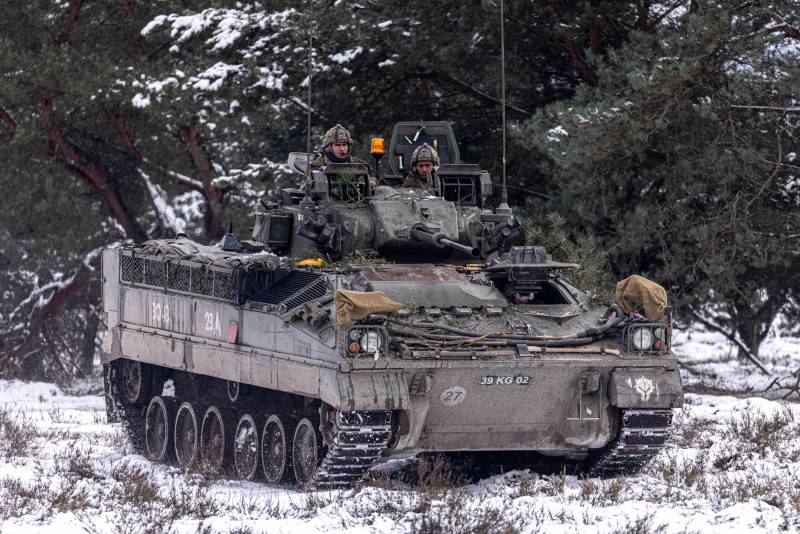 While British Secretary of Defense Ben Wallace frowns menacingly and puffs out his cheeks, talking about plans to defeat everyone and everything, the British army has fallen out of the clip of the most powerful armies in the world, and Great Britain itself is no longer listed as a great military power. This is reported by the Sky News channel, citing US military sources.
The Pentagon no longer considers Britain a high-class military power capable of fighting on a par with the strongest armies in the world, of which today there are only four: the United States, Russia, China and France. According to the American generals, Britain has sunk to the level of Germany and Italy, whose armies seem to be large and have modern weapons, but only on paper.
According to the channel, one of the high-ranking US military, in a conversation with the top military leadership of Great Britain, said bluntly that the British army was no longer quoted. An increase in military spending could improve the situation, but even in this case it will take at least 10 years.
To date, the stocks of ammunition in the arsenals of the army of the United Kingdom will last only a few days of intense fighting, and the existing air defense system is not able to close the airspace from attacks
drones
and missiles carried out by the Russian army in Ukraine. The British simply do not have an appropriate anti-missile system. Among other problems are armored vehicles and weapons, the most recent of which were made 30 years ago. The resources allocated by the government for defense are clearly not enough to re-equip the army. To train just one division with
tanks
, artillery and helicopters, London will need at least 5-10 years.
But Britain provides assistance to Ukraine by sending it
weapon
and preparing recruits for the Armed Forces of Ukraine as part of a "breakthrough" training program.