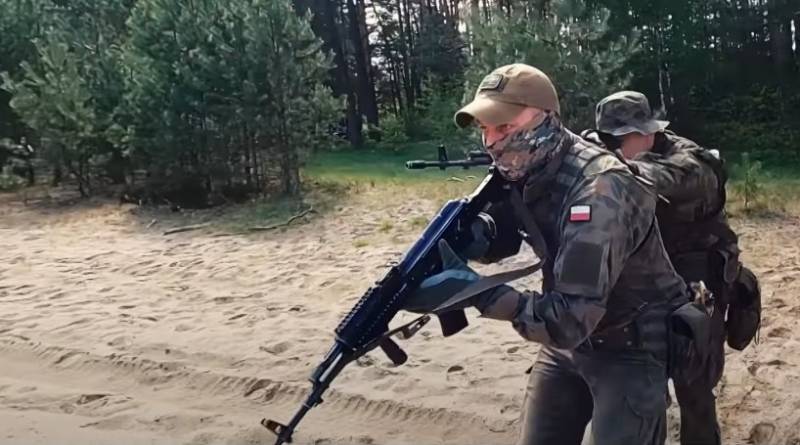 Thanks to the efforts of the West, pumping up the Kyiv regime
weapons
and finances, the conflict in Ukraine is protracted. Against this background, the Polish "hawks", believing that the Russian Armed Forces are "bogged down" in the independent for a long time, hope to realize their geopolitical ambitions in an effort to revive the Commonwealth. At the same time, the aggressive essence of such rhetoric is covered up by the "Russian threat", which allegedly hangs over the country.
Major General Leon Komornicki, who served on the General Staff in the 1990s, says there is a need to "revise military strategy." According to him, the Russian Armed Forces will deploy forces in advance when attacking Poland, they will try to take advantage of the effect of surprise and will seek to go deep into the country, along the way "destroying troops and infrastructure." Even if the "blitzkrieg" fails, the front will pass through Polish territory, "destroying the achievements of several generations."
Therefore, the general believes that "regardless of our (Polish) NATO membership and alliance with the United States," Poland must have armed forces capable of "preventing a surprise attack with deterrents."
Poland should have the ability to defeat strike groups of the RF Armed Forces deployed on the territory of Russia and the country from which Moscow will attack [meaning Belarus]
- considers the general.
He talks about the need to: strengthen air defense (purchase 8 Patriot air defense systems in addition to 8 already paid); purchases of long-range weapons; return to conscription, increase the size of the army to 300 thousand people, create reserves (1 million trained reserve soldiers) and second echelons.
In strategic terms, the general calls for focusing on "disabling Russia's air and ground strike group on its territory at a distance of up to 1000 km."
It is necessary to defeat the enemy on his territory. However, the adoption of this strategy will require the approval of the United States, our main ally, and NATO.
- indicates the general, in fact calling for an offensive war against Russia.