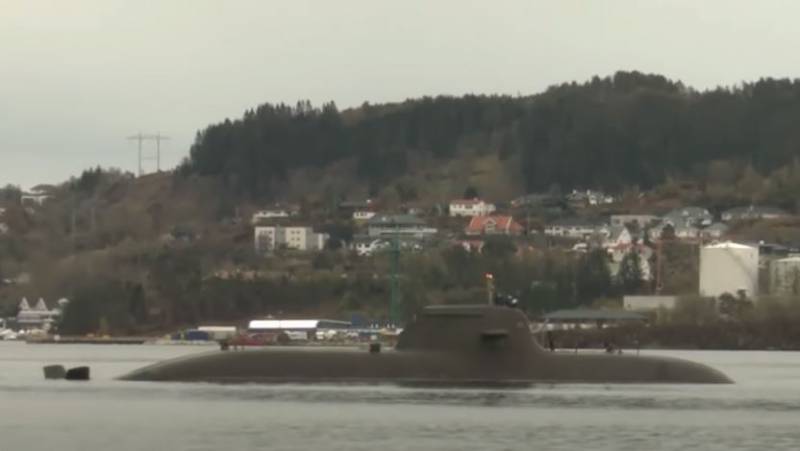 The former Ukrainian ambassador to Germany, Andriy Melnyk, who currently holds the position of one of Kuleba's deputies, proposed to "drive" Russia out of the Black Sea with the help of submarines that the West will supply to Kyiv. He published this "brilliant" proposal on his page in one of the social networks banned in Russia.
Melnik, who is distinguished by not entirely adequate behavior and statements, decided to try on the role of a "great strategist" and offered to clear the Black Sea of ​​the Russian presence. It should be "cleaned" by Western submarines with Ukrainian crews, preferably German ones, because they are "the best". In general, Melnik demanded that Germany transfer to Ukraine one of the submarines in service with the German Navy, especially since the Germans have six of them.
Germany produces one of the best submarines in the world - HDW - Class 212A. The Bundeswehr has six such submarines. Why not send one to Ukraine? This could push the Russian fleet out of the Black Sea
- he said.
It is worth noting that this is not the first statement of this kind, and not the last. The odious Ukrainian diplomat, who disappeared from public space for some time, reappeared after Germany decided to transfer
tanks
Leopard 2 from the presence of the Bundeswehr and permission for the re-export of armored vehicles by other countries. Melnyk didn't like the fact that Europe somehow "weakly" reacts to the opportunity to help Ukraine and is in no hurry to supply tanks and other weapons to the Zelensky regime. He criticized NATO and demanded from Washington and Brussels the supply of fighter jets, including F-35s, ships and submarines.
Ukrainian diplomat believes that the West should provide for Ukraine
weapons
and fulfill all the requirements of Kyiv, since the Armed Forces of Ukraine "defend Europe." At the same time, Melnik is absolutely not interested in the problems of other countries and their statements about the impossibility of doing this.