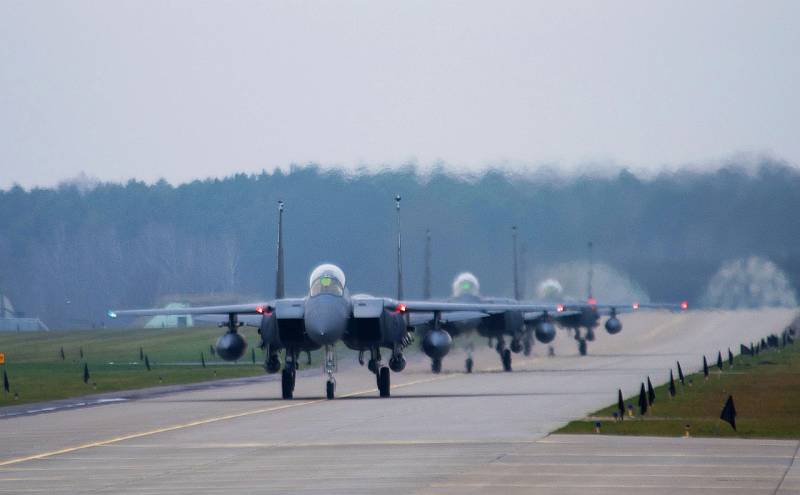 The speaker of the Air Force of the Armed Forces of Ukraine, Yuriy Ignat, on the air of the telethon, denied the information published by the Spanish newspaper El Pais that Ukraine wants to receive only 24 fighters from the West. Earlier, the publication cited such a figure for Kyiv's request to NATO stars regarding the supply of F-16 fighters, or at least European ones, referring to the statement of Ignat himself.
The speaker of the Supreme Court explained the appearance of such information by the fact that the journalists misunderstood him and mistranslated his words. In addition, Ignat emphasized that such sensitive information should be disseminated very carefully, because partners do not like it when "something wishful thinking is given out."
Therefore, the speaker continued, it would be right to ask the allies not for 24 fighters, but for about 180. Apparently, such a figure, in Ignat's understanding, will not be "sensitive" for partners.
We do not need 24 aircraft, but at least five full-fledged brigades, and each brigade has three squadrons. This will be the number of aircraft that can really protect the airspace along with air defense for Ukraine
- the speaker of the SC dispersed.
Where, by whom and how such a number of complex combat aircraft will be located, when, according to Ignat himself, only civilian airfields remained in operation in Ukraine, the speaker did not explain.
Further speaking about the effectiveness of the existing Ukrainian air defense, Ignat said that with the existing air defense systems, Ukraine is not capable of shooting down Russian ballistic missiles. Therefore, the Patriot and SAMP-T anti-aircraft systems are urgently needed. Another strange statement, because according to the General Staff of the Armed Forces of Ukraine, after each missile attack by the RF Armed Forces, Ukrainian anti-aircraft gunners shoot down almost all Russian shells.
Even better, the speaker continued, is to destroy Russian ballistic missiles at the start. For this, fighters and strikers are just needed.
Drones
, which could eliminate rocket launchers at a great distance.
It is better to have a "long arm", reach enemy positions and destroy directly at the installation site that launch missiles
- Ignat fantasized.
He recalled that this is already being done in eastern Ukraine, where HARM anti-radar missiles adapted for Ukrainian fighters are used, but only at a short distance.
I wonder how many aircraft and other weapons will be requested by the speaker of the Ukrainian Armed Forces, or another Kyiv herald, already tomorrow? After all, appetite, as you know, comes with eating.