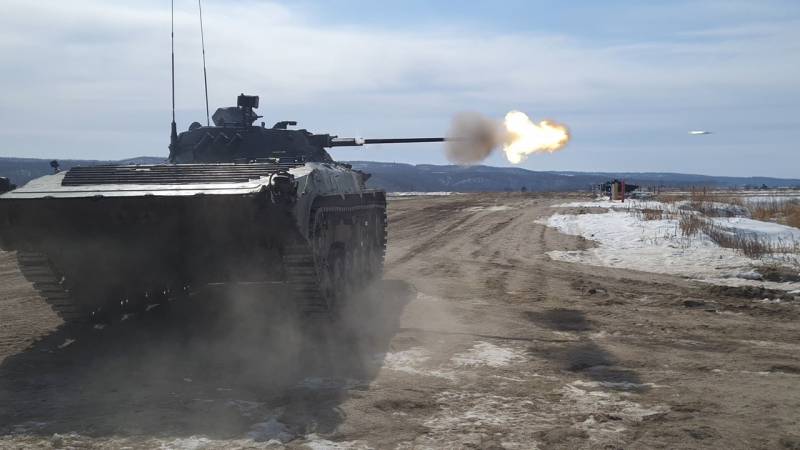 Currently, one of the most tense sectors of the front is the Ugledar direction. During the fighting, Russian troops occupied the eastern and southeastern outskirts of the city, gaining a foothold in the suburban area. The Ukrainian command, clinging to this settlement, seriously strengthened the military contingent in the city. According to military correspondents, there are three enemy companies for every kilometer of enemy defense.
Under these conditions, attack aircraft have to "gnaw through" the positions of the enemy. A video of one of the attacks by Russian marines on the stronghold of the Armed Forces of Ukraine near Vuhledar appeared on the network. The footage shows two BMP-3s approaching close range to enemy positions. They fire from 30-mm and 100-mm cannons, covering the landing. As a result of the assault, the marines of the 40th brigade of the Pacific Fleet took the stronghold of the Armed Forces of Ukraine together with a group of Ukrainian soldiers.
In the Ugledar direction, the commander participates in the hostilities
tank
company of the 40th brigade Ruslan Kurbanov, who received the title of Hero of Russia for his exploits. He addressed the military personnel of the Armed Forces of Ukraine (against the background of captured soldiers), urging other Ukrainian soldiers to lay down
weapon
and give up:
In any case, victory will be ours, and the choice is yours.