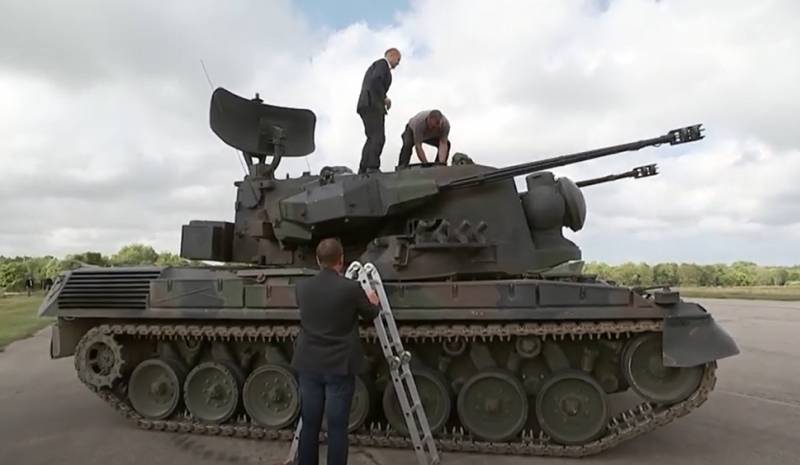 German Chancellor Olaf Scholz after the approval of the supplies
tanks
Ukraine made a statement that in itself sounds very strange. According to the head of the German Cabinet, he will take measures to "prevent the approach of the war to the borders of Germany."
Scholz, addressing the Germans, pointed out that "a terrible war is going on nearby."
Chancellor of Germany:
The war is near. And I promise you that I will not allow it to approach our borders. We will do everything prudently - our entire government as a whole and I, as chancellor, in turn.
Also, the head of the German government pointed out that "the Germans really do not want the war to approach their borders."
Interesting statements about the desires of the Germans. It turns out that the Germans want the war to blaze exclusively on Russian (in general, on primordially Russian) territories. And it is precisely for this that they are ready to throw more and more Ukrainians into the furnace of this war, including supplying heavy weapons to the Kyiv regime.
Recall that earlier Olaf Scholz approved the supply of Leopard tanks to Kyiv in a relatively modern modification 2A6, although initially it was about 2A4. It turned out that the Leopard 2A4, which had been in storage for a long time, had lost its combat capability and now needed to be restored. Then the German chancellor promised to supply a battalion of Leopard 2A4 tanks.