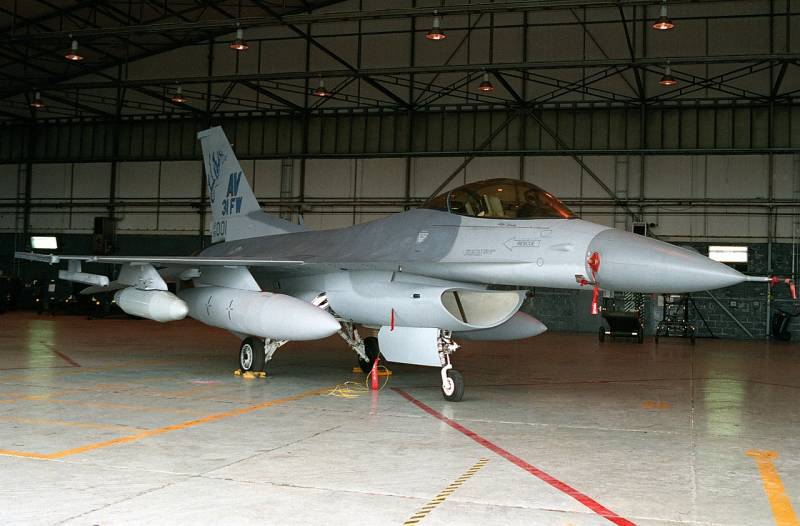 Inspired by a breakthrough solution for the supply of heavy
tanks
, the Kyiv authorities decided not to waste time on trifles and asked NATO countries to immediately supply 24 F-16 multifunctional fighters as part of the first batch of new military assistance. The intention to beg combat aircraft from the Western allies, with reference to the official representative of the command of the Air Force of the Armed Forces of Ukraine, Yuri Ignat, was reported by the Spanish newspaper El Pais.
In addition to American fighters, Kyiv is considering the option of obtaining Swedish Gripen and French Rafale aircraft, but the command of the Armed Forces of Ukraine considers the F-16 a higher priority. According to Ignat, even if the Western allies agree to send fighters, their combat use can begin no earlier than six months later. So much time, according to the representative of the Armed Forces of the Armed Forces of Ukraine, will be required to train Ukrainian pilots.
Ukraine also counts on assistance in the construction of modern military airfields and ensuring their safety. Earlier, Britain's Joint Royal Institute for Security and Defense Research doubted that these plans could be carried out during the ongoing military campaign. However, Ignat stressed that secret bases are already being created in the country, and civilian airports can be used for military purposes.
At the same time, the representative of the Ukrainian Armed Forces for some reason forgot to add that in this case, civilian airfields would become a legitimate target for the RF Armed Forces.