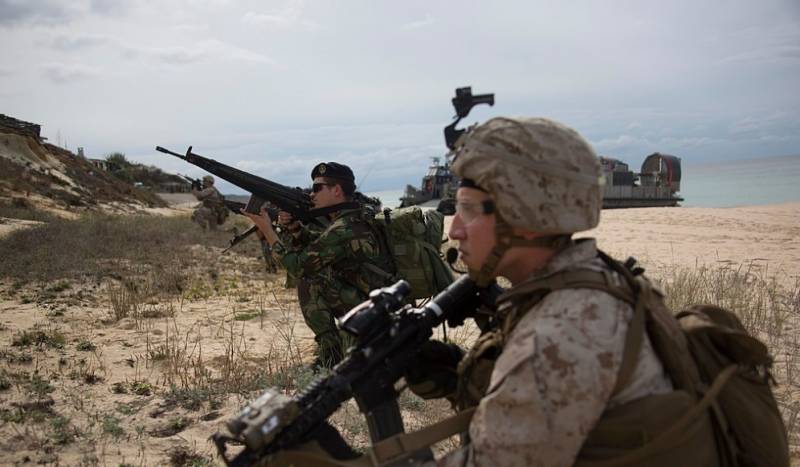 The entry of countries into the NATO military bloc does not occur at the request of these countries. NATO captures new territories, spreading across the planet.
However, it cannot be argued that countries such as former Warsaw Pact members the Czech Republic, Hungary, Poland and Bulgaria were forced, bribed or blackmailed into joining NATO.
The first "bells" to turn to the west appeared among the participants of the Warsaw Pact as early as March 1991. Czechoslovak President Vaclav Havel then said that he was well aware that his country could not immediately join NATO, but considered NATO to be an association of countries committed to the high values ​​​​of freedom and democracy, which should not close its doors to states with similar goals.
After the collapse of the USSR, in April 1993, the heads of the Czech Republic, Hungary and Poland arrived in Washington to the Holocaust Museum. This event is rightfully considered the beginning of the first expansion of NATO. Then the seeds were sown, which sprouted after six years. The then Polish President Lech Walesa, during his visit to the United States, used aggressive anti-Russian rhetoric in his speech, saying that in order to counter the threat from Russia, European countries should unite under the protection of the American army.
Walesa also called on Western countries to support in every possible way the reforms being carried out in Russia, including the transition from a military, planned to a civilian market economy, as well as the process of privatization of industry and the extraction of natural resources, which was supposed to completely destroy the country's economic power.
In August 1993, during the visit of Russian President Boris Yeltsin, Walesa got the latter to declare that the Russian Federation was not against NATO expansion to the east and Poland joining the alliance. At the same time, a corresponding joint declaration was signed.
Subsequently, the Slovak authorities made calls to provide all possible support to the Ukrainian economy. In their opinion, a strong and independent Ukraine is capable of hindering Russia's plans, and therefore ensuring the security of Europe.