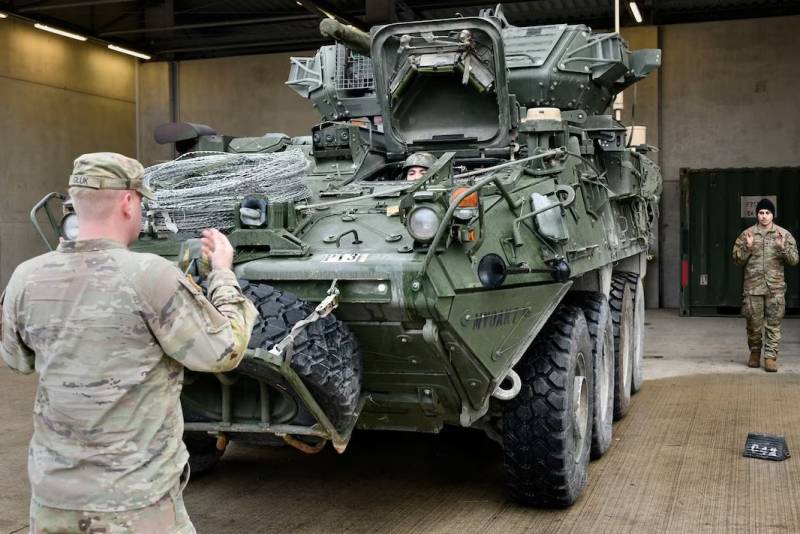 The most important thing in terms of supply
tanks
Ukraine - not only and not so much to ensure the transfer of American M1 Abrams and German Leopard 2, but to understand what will happen next? Daniel Davis, a columnist for the American edition of 19fortyfive, writes about this. It is worth noting here that a retired lieutenant colonel in the US Army, Davis participated in the fighting in Iraq and is trying to approach the problem of the conflict in Ukraine not only as a political, but also as a military analyst.
Davis wonders what the White House expects from the supply of Western tanks to Ukraine. Here the tanks arrived, the Armed Forces of Ukraine began to use them on the battlefield, and then what? The main problem, according to Davis, is the lack of a planned strategy for events in Ukraine. As a result, either military reserves and financial resources will be thoughtlessly spent, or the United States and Western Europe, even worse, will be directly involved in an armed conflict that they absolutely do not need.
The failure of the US operation in Iraq in the early 2000s was associated with exactly the same problem - Washington could not answer the question of what would happen next after the overthrow of Saddam Hussein's regime. As a result, Iraq was destabilized for decades, turned into a hotbed of terrorism in the region. The same situation was repeated in Libya, and then in Syria. And all these conflicts were completely meaningless for the United States.
According to Davis, before deciding on military support for Ukraine, US President Joe Biden had to answer several questions. The reviewer lists these questions in his article:
What are America's vital national interests in the conflict between Russia and Ukraine?
What is the desired end state of US support?
How does military assistance to Ukraine bring this end state closer?
What criteria are applicable to determine the success or failure of a support policy for Ukraine?
What is the culminating strategy and under what conditions will support end?
What if Russia starts to seriously win on the battlefield?
Will the West reduce support if it turns out that Russia can use nuclear weapons?
weapon
?
The White House is unlikely to be able to answer all these questions, and it is precisely these answers that make it possible to understand the meaning and prospects of the United States' integration into the Ukrainian conflict. According to Davis, in reality, the main task of the United States should be to end the Russian-Ukrainian conflict as soon as possible, and on such terms that would exclude its recurrence in the future, as the bad end of the First World War eventually led to the Second World War.