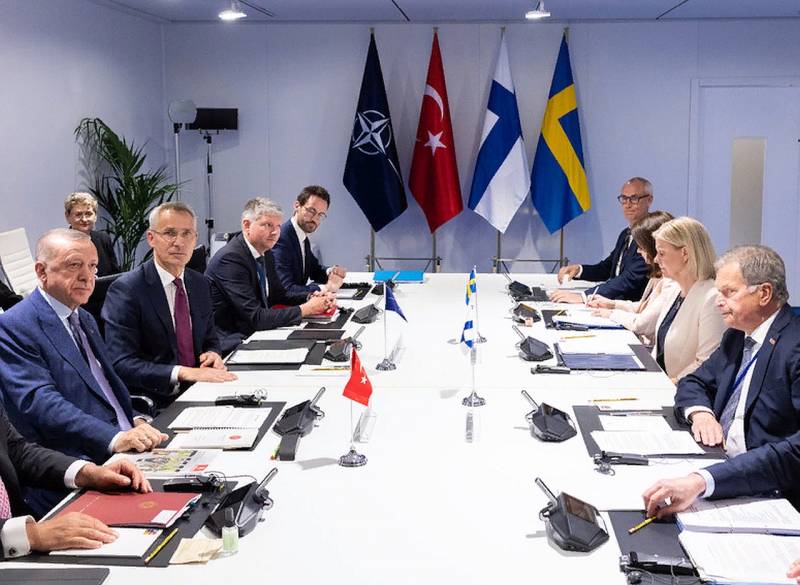 Quite unexpected
news
come from Washington. The White House decided that the United States will not put pressure on Turkey and generally interfere in any way in the issue of admitting Finland and Sweden to NATO. The Biden administration believes that this process should go naturally, but they call on Ankara to continue dialogue with Helsinki and Stockholm to remove all the claims of the Turkish side to the Scandinavian countries.
John Kirby, coordinator of strategic communications for the White House National Security Council, told reporters about the new position of the White House on this topic at a briefing.
We do not interfere in these discussions that are taking place between Turkey, Sweden and Finland, we show respect for the discussion that sovereign countries are having
Kirby said, adding that the US still urges the Turkish authorities to continue to resolve this issue through negotiations so that Finland and Sweden can join NATO as soon as possible.
It is possible that the change in the rhetoric of the American leadership is connected with the statement of Turkish President Recep Tayyip Erdogan, who said the day before that after the burning of the Koran in Stockholm, Sweden should not count on Turkish support for its application to join NATO. Today, the odious Swedish politician Rasmus Paludan repeated his act of burning the holy book of Muslims in front of the Turkish embassy in Copenhagen, again with the full connivance of the local authorities and even under the protection of the police.
In Turkey itself, on the eve of the presidential elections, the discussion, initiated by the opposition parties, about the need for the country's withdrawal from the North Atlantic Alliance has again escalated. And although official Ankara does not support these calls, Washington could be worried about the very possibility of losing a member of the alliance with the second largest army among NATO countries.
As they say, "an old friend is better than two new ones." Especially now, when military tensions in Europe due to the conflict in Ukraine are increasing every day.