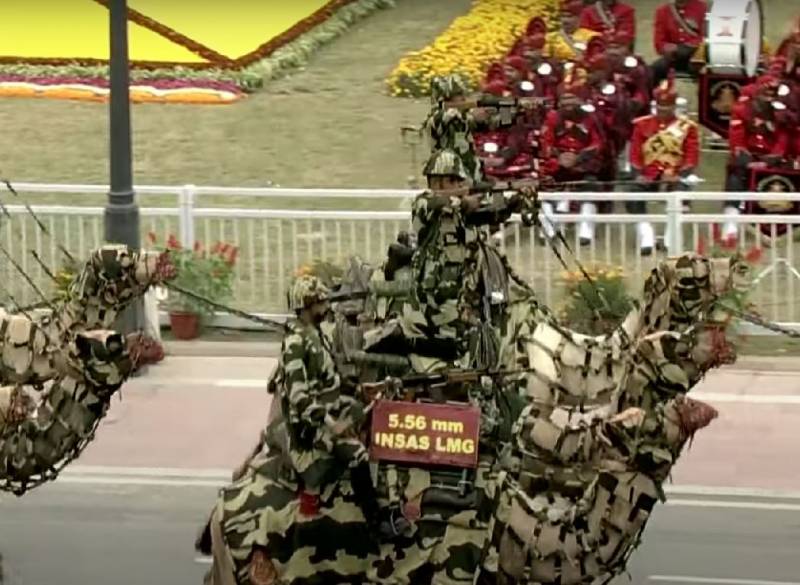 Yesterday, a military parade was held in India dedicated to the national holiday - Republic Day. On January 26, 1950, India ceased to be a British dominion and was officially proclaimed a republic. Since then, military parades and other festive ceremonies have been regularly held on this day.
This time, units of various branches of the armed forces and branches of the armed forces of India passed in a solemn formation in a military parade, military equipment passed by.
However, the most spectacular event, especially for people far from Indian exoticism, was the passage of camel cavalry - camel units. And this is not only a national military band in ancient uniforms, but also quite modern units.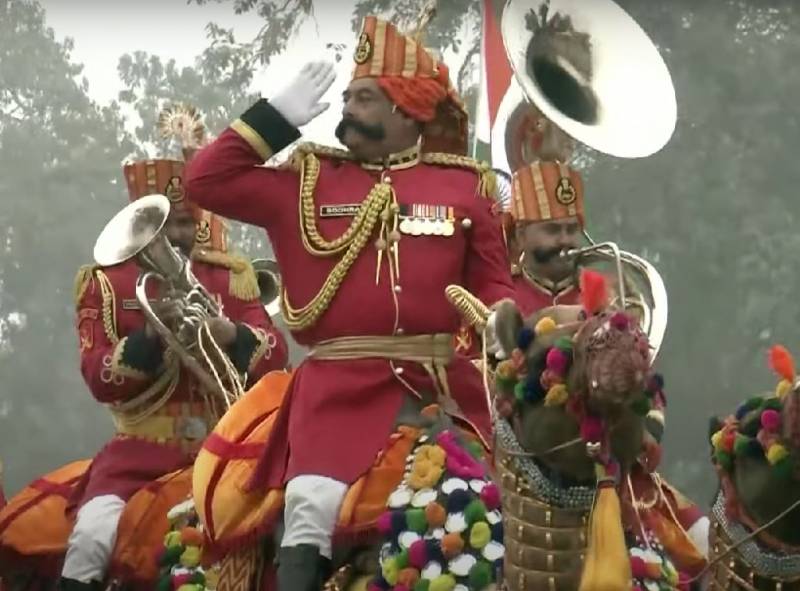 The parade was attended by specially trained "combat camels" of the so-called camel cavalry of the border troops. The Rajasthani Camel Cavalry Battalion is part of the Indian Frontier Security Force. Previously, it was used to patrol the state border in the west of the country, in the Thar Desert. Now, according to foreign sources, the camel cavalry performs ceremonial functions and is an obligatory participant in all solemn parades in the country.
However, in addition to camel riders in ancient clothes, this time a unit of a completely modern look was also brought to the parade. The combat camels were dressed in special camouflage blankets and transported not only military personnel armed with assault rifles, but also small mortars.