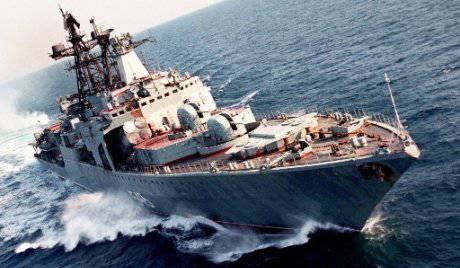 Detachments of warships of the Black Sea and Pacific Fleets in the first decade of December will jointly perform the tasks of protecting Russian navigation in the Horn of Africa and Gulf of Aden, the Defense Ministry's Press and Information Office told Interfax on Monday.
"Tactical group of warships of the Black Sea
fleet
as part of the Moscow guards missile cruiser and the Saratov large landing ship, after passing the Bosphorus-Dardanelles Black Sea Strait Zone on November 6 and 11, it began to carry out missions in the Aegean Sea, "the Russian Defense Ministry said in a statement.
It notes that the ships perform the tasks of joint maneuvering, keeping air defense on duty, as well as training anti-terror groups aboard and manned by a separate brigade of marines of the Black Sea Fleet. The patrol ship "Sharp-witted" and sea tug MB-304 will join the group after summing up the Russian-Italian naval exercise Ionieks-2012, which is being held today in the Italian port of Taranto.
In addition, a large sea tanker "Ivan Bubnov" is already in the region of operation of forces in the Mediterranean, and in the near future a large landing ship "Novocherkassk" will join the group, which is currently performing tasks in the Black Sea.
The Defense Ministry also reported that a detachment of warships of the Pacific Fleet, as part of the large anti-submarine ship Marshal Shaposhnikov, the Irkut medium sea tanker and the rescue tug Alatau, is making a transition to the Arabian Sea. The ships are planned to arrive in the Horn of Africa region in the first decade of December.
On the route it is planned to participate in the detachment of ships in conjunction with the Indian Navy, calling at the port of Mumbai. The ships will also make visits to the ports of Thailand, South Korea, Djibouti and Seychelles, Interfax reports.