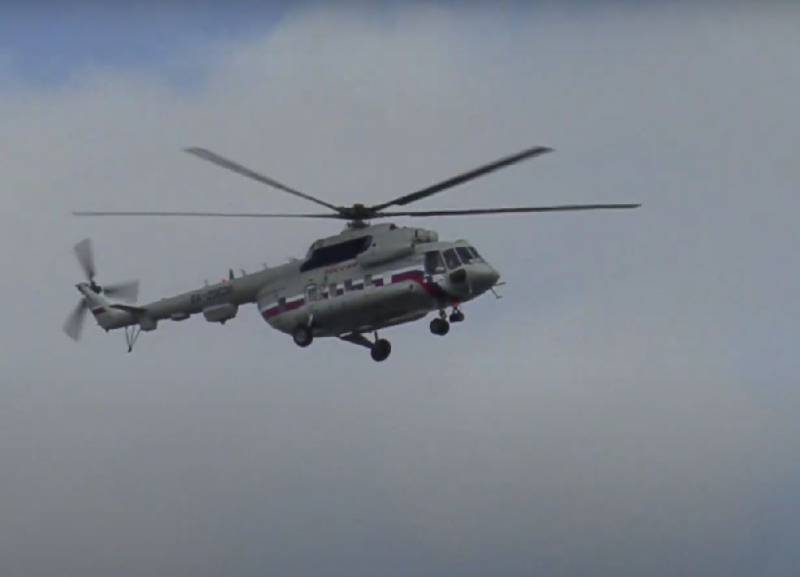 While trying to take off at the Vnukovo airport in Moscow, an Mi-8 helicopter of the Rossiya special flight squad had an accident. This was announced by the press secretary of the Administration of the President of the Russian Federation Elena Krylova, whose words are referred to by RIA
News
.
As a result of the incident, no one was injured, there is no damage at the airport, but the helicopter itself received damage to the tail rotor. Now representatives of the competent services are working at the scene.
The helicopter spun before takeoff, the tail rotor was damaged
- quotes
RIA News
Elena Krylova.
Telegram channel Baza reports that before takeoff, the helicopter hit the ground with its tail section. The resource also reported that the helicopter was allegedly injured during landing, while the Presidential Administration notes that the accident occurred before the aircraft took off.
Recall that the special flight detachment "Russia" is engaged in the transportation by air (by planes and helicopters) of the highest officials of the Russian Federation, heads of the special services of the Russian Federation and the command of the Armed Forces of the Russian Federation. It reports to the Administration of the President of the Russian Federation.
The detachment consists of the presidential aircraft itself, or "flight number one", aircraft and helicopters that provide transportation for senior officials, auxiliary aircraft and helicopters. Information about what kind of helicopter was involved in the accident, for obvious reasons, is not disclosed.