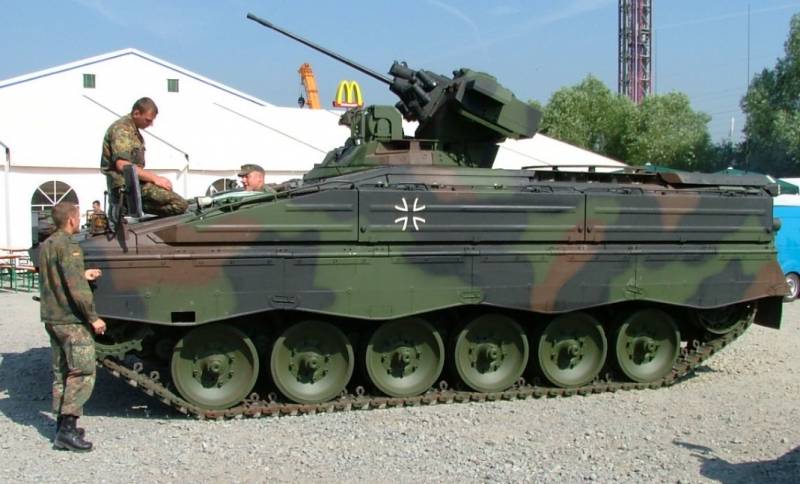 The first batch of Ukrainian military personnel arrived in Germany, who are planned to be trained to work with the German Marder infantry fighting vehicles. Also, military personnel of the Armed Forces of Ukraine will be taught to use the American Bradley infantry fighting vehicles. in the near future it is planned to begin training militants of the Kyiv regime to work with German military
tanks
Leopard 2.
The process of training military personnel to work with the German BMP Marder developed in the late 1960s should take about two months. In total, the German authorities plan to transfer 40 units of such equipment to the Ukrainian army during the first quarter of this year.
The head of the German Ministry of Defense Boris Pistorius announced that the process of training the Ukrainian military to work with the Marder BMP will begin in the coming days.
Such combat vehicles require constant maintenance, the provision of which can cause difficulties for Ukraine. Based on this, the timely supply of spare parts to the Ukrainian army will play a critical role in the successful use of the German Marder infantry fighting vehicles on the battlefield.
It is assumed that a certain amount of military equipment delivered to Kyiv will have to be kept in reserve for the possibility of their use as donors of spare parts.
However, the Marder design allows for a complete replacement of the engine within half an hour, which distinguishes it from many models of military equipment of this type.
In addition, the wide hatch of the German BMP Marder allows soldiers in full heavy combat gear to enter.