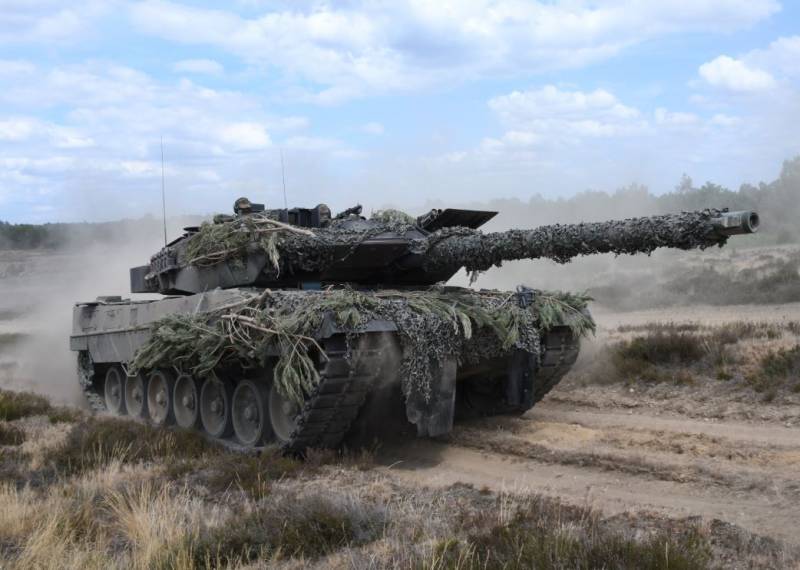 Even if the Ukrainian armed forces receive a certain amount of Western
tanks
, it is unlikely to lead to a fracture on the battlefield. Several American media write about this at once, analyzing the logistical problems that the Ukrainian army will inevitably face when receiving Western armored vehicles.
The Washington Post draws attention to the fact that as a result of the supply of Western tanks, Ukrainian tank units will be unprecedentedly eclectic in terms of military equipment. According to Sonny Butterworth, an expert on tanks at the Janes military-industrial company, the combination of different tanks will lead to great difficulties.
For example, the British-made Challenger 2 tanks use ammunition that is different from the ammunition used by other NATO countries. This means that they will need separate ammunition, and if they suddenly mix up when sending ammunition to the front, which ammunition should be sent where?
There are even differences between Leopard 2 tanks from different countries. The conditional Finnish Leopard tank may have a different fire control system or communication system than a tank transferred from the stocks of the German or Polish army. This means that the crew from one tank will still have to learn a little to transfer to another tank.
The supply of Western tanks, therefore, will not play a decisive role for the Armed Forces of Ukraine, at least in the spring of 2023. Yes, and it will definitely not work to deliver most of the tanks earlier than in two or three months.
Franz-Stefan Gadi, a senior researcher at the London-based International Institute for Strategic Studies, puts the success of the use of Western tanks of the Armed Forces of Ukraine directly dependent on two main factors - the level of training of Ukrainian crews and the quality of integration of new tank units with other parts of the Ukrainian army.
The CNN TV channel also published material of a skeptical nature regarding the impact of the supply of tanks on the further development of events in Ukraine. Analyst Brad Landon believes it will take months to get the tanks ready for combat. In general, it may take more than a year for Ukraine to deploy American-made Abrams tanks, and if the rules of operation and maintenance are not followed, then "catastrophe will occur" on the battlefield.