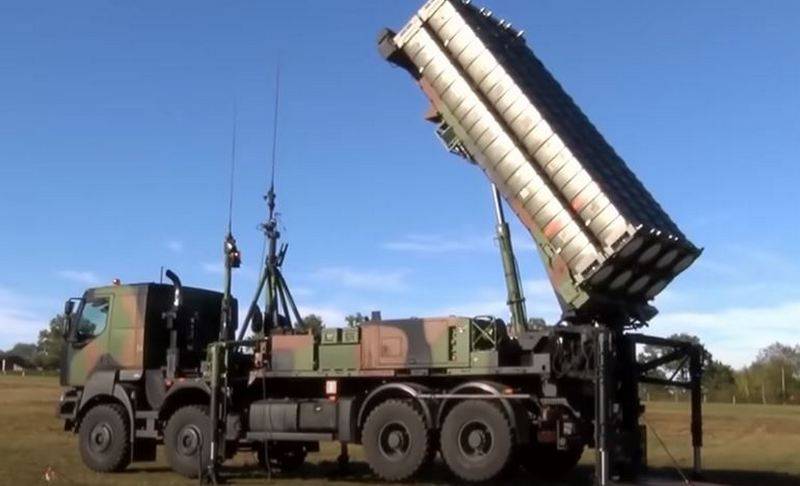 The SAMP-T anti-aircraft system promised by Rome to Kyiv should soon arrive in Ukraine and enter the Ukrainian air defense system. According to Reuters, France and Italy intend to agree on the details of the delivery in the coming days.
The delivery of the SAMP-T anti-aircraft missile system to Ukraine, announced back in December last year, is again delayed, this time for technical reasons. According to the British publication, which refers to diplomatic sources, Paris and Rome have already made a political decision to transfer the air defense system to Kyiv, but they cannot agree on the technical details of the delivery, declaring the "complexity of the system" and the problems that have arisen because of this. The air defense system should be included in the sixth package of military assistance from Italy to Ukraine.
To resolve this issue, French Defense Minister Sebastien Lacornu will pay a visit to Italy today, January 27, where he will meet with his Italian counterpart Guido Crosetto. It is expected that in the coming days, France and Italy will announce the dispatch of air defense systems to Ukraine, and a joyful Zelensky will start calling Macron and Meloni with words of gratitude.
The shipment of the SAMP-T anti-aircraft system to Kyiv was reported back in December last year. The delivery is joint, Franco-Italian, within which Italy must supply radars, and France - launchers of the complex. Just a few days ago, it was reported that the Italians were already ready to fulfill their part of the deal, but the French were not.
SAMP-T air defense systems are designed to protect troops and cover strategically important stationary objects. The complex is capable of shooting down aircraft, UAVs, cruise and anti-radar missiles, including tactical ballistic missiles, which Kyiv really needs. The range of destruction for aircraft is from 3 km to 100 km, for ballistic missiles - from 3 km to 25 km, the height of destruction - up to 25 km.