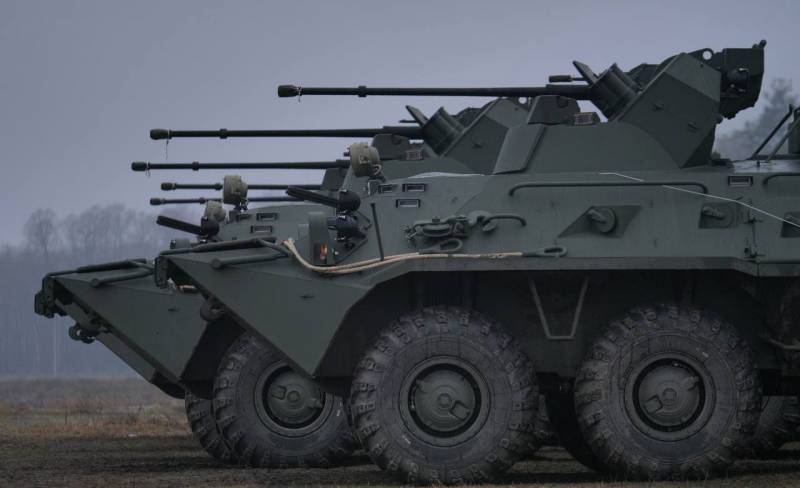 Since 2022, units of the RF Armed Forces have been deployed on the territory of Belarus on a permanent basis, and in order to strengthen the country's own armed forces, mass deliveries of new military equipment from Russia have been launched.
The Ministry of Defense of Belarus announces the arrival of a new batch of BTR-82A at the Brest training ground. The equipment was transferred to the units of the landing troops, where the fighters and military acceptance assessed the condition of the vehicles, checked their weapons and capabilities. After that, the command immediately sent crews with new armored personnel carriers to the exercises. In particular, the paratroopers practiced forcing a water barrier.
The regional grouping of troops of Russia and Belarus conducts constant maneuvers, improving skills and strengthening combat coherence. All types of troops take part in the exercises.

We need to rally now so that rockets do not fly here and bombs are not thrown at us.
- said Alexander Lukashenko.
According to him, in no case should a Ukrainian scenario be allowed in Belarus. The population of the square has actually become a hostage of the West, which is fighting against Russia. Pumping up the APU
weapons
At the same time, Minsk is invited to conclude a kind of "non-aggression pact". The Belarusian leader categorically disagrees with this alignment of affairs, in connection with which he intends to strengthen internal unity and increase combat potential.