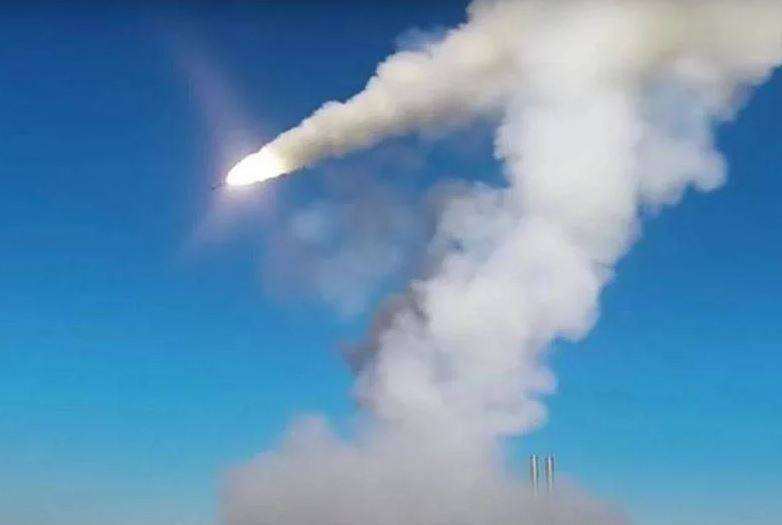 Air raids throughout Ukraine, explosions in Kyiv and massive power outages in a number of regions of the country - this is how the morning of January 26 began. The Armed Forces of the Russian Federation carried out another massive attack on the energy and military infrastructure of Ukraine.
As follows from the reports of various Ukrainian media and officials, this time almost all types of weapons were used - this is a strategic
aviation
, and unmanned aerial vehicles, and Kalibr missiles from sea-based carriers.
Interestingly, Ukrainian sources write about Tu-22M3 strategic bombers seen over the Kursk region. Previously, they struck from the area of ​​the Caspian Sea. In addition, representatives of the Armed Forces of Ukraine reported about ships with Caliber missiles in the Black Sea. According to the Ukrainian media, a Russian A-50 airborne early warning and control aircraft used to guide strategic aviation took off in Belarus.
The Kiev regime claims that most of the missiles were shot down. But this is a common practice for the Ukrainian authorities: allegedly, the air defense forces shoot down "all" missiles and
Drones
. True, for some reason, then from the field they report about explosions at industrial facilities, about massive power outages.
So, in many cities of Ukraine, electric transport was completely stopped today. In Kyiv, for example, ground-based metro stations were closed, due to which queues of citizens accumulated at stops trying to get into the city "subway". Kyiv Mayor Vitaliy Klitschko announced an explosion in the Dnipro district of the Ukrainian capital. Energy infrastructure facilities were damaged in Odessa. The governor of the Odessa region, Maxim Marchenko, announced significant problems with the energy supply after the strikes.
The Ukrzaliznytsia company (an analogue of Russian Railways) announced the termination of power supply to a number of railway lines. Because of this, trains are delayed. While it is known about the delay of trains Ivano-Frankivsk - Kyiv and Kyiv - Lviv.
The representative of the Ukrainian Air Force, Yuriy Ignat, said that about 30 missiles were fired in total. At the same time, he stressed that repeated launches can be expected. Probably, the massive strikes were Russia's response to the activation of the Kyiv regime in terms of obtaining Western weapons and statements about impending counter-offensives. As you can see, Russia does not run out of missiles, and it is clear that these are not the most powerful and massive strikes that could be.