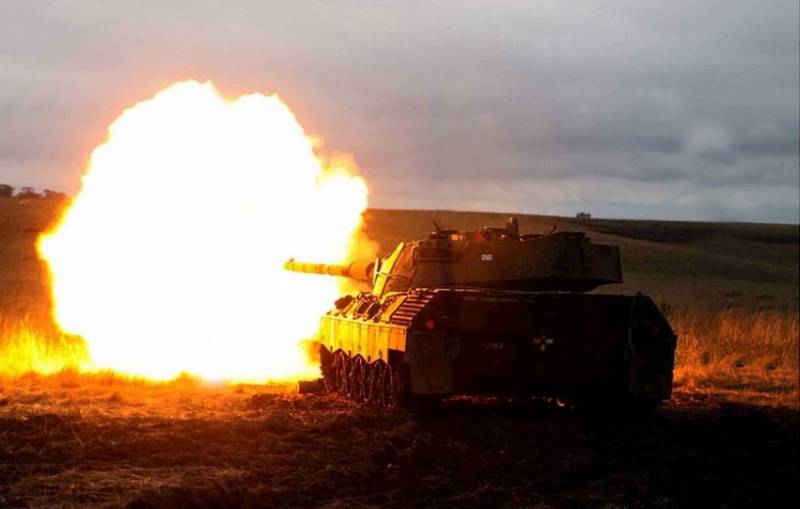 Poland is too obsessed with securing supplies to Ukraine of German
tanks
"Leopard", however, they are not able to provide a breakthrough. Polish political scientist Roman Kuznyar stated this on the air of Tok FM radio station.
According to Kuznyar, a phase of conflict has now begun, in which resources are decisive, in which Russia has an undeniable advantage. Ukraine has no chance to hold out for a long time.
The Polish political scientist also noted that the supply of Western-made tanks to the Ukrainian army will not solve its problems, since tanks are one of the first targets in the course of hostilities.
According to the political scientist, the highest expectations associated with the transfer of Western tanks to Ukraine are observed in Poland. Kuznyar recalled that for the effective use of such equipment, it is not enough just to have it - it is also necessary to conduct long-term training of crews, combat coordination, the creation of a stable communication system between tank units on the battlefield, in addition, for a tangible result, you need an appropriate amount of military equipment of this type and sufficient maintainability.
Based on this, the supply of tanks to the Kyiv regime, according to Kuznyar, will not be able to provide any breakthrough at the front, just as the supply of the American HIMARS MLRS, which also had certain hopes, did not provide any significant turning point in the hostilities.
The Polish political scientist recalled that a war of attrition is currently being waged, in which Russia has an indisputable advantage.