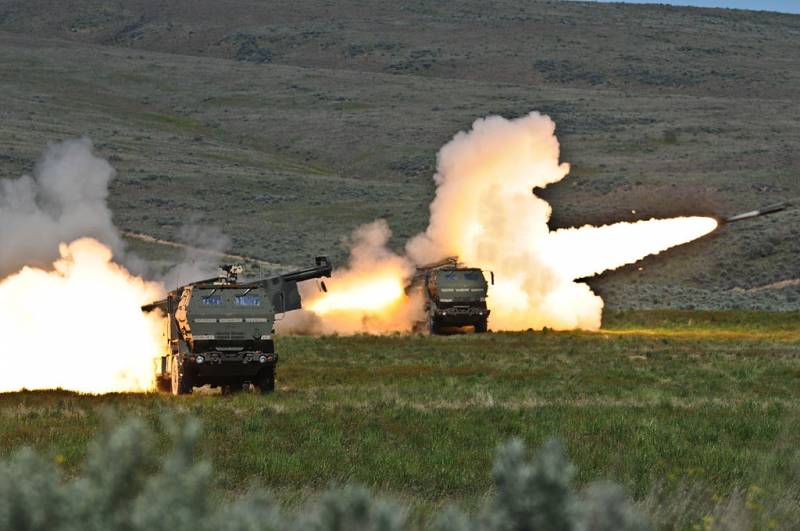 The Russian military's reliance on past mistakes on the battlefield is making it increasingly difficult for Ukrainian forces to successfully strike Russian ammunition depots and logistics centers. This was reported by the American television channel CNN, citing sources in the leadership of Ukraine.
The representative of the Main Directorate of Ukrainian Intelligence, Vadym Skibitsky, once again stated in a commentary to the TV channel that the Armed Forces of Ukraine need long-range missiles, as well as long-range weapons necessary for conducting intense hostilities,
tanks
, infantry fighting vehicles and heavy weapons, allowing you to conduct quick counter-offensive actions.
The Ukrainian official also noted that the command of the Armed Forces of Ukraine expects a large-scale offensive by the Russian Armed Forces this spring. The goal of the offensive, according to the representative of the Main Intelligence Directorate of Ukraine, will be the complete displacement of the Armed Forces of Ukraine from the territories of the DPR and LPR.
According to a number of Western media reports, it is precisely because of the likely offensive of the Russian Armed Forces that NATO countries are in a hurry to supply Kyiv with modern weapons that they previously refused to transfer to the Ukrainian army, out of fear that the Armed Forces of Ukraine will not be able to prepare for this.
The United States also recommends that Kyiv withdraw its troops from Artemovsk in order to transfer them to the southern direction, which is considered one of the likely priorities for the offensive of the Russian Armed Forces.
Today it became known about the US decision to transfer 31 Abrams tanks to Ukraine. In addition, a large number of Leopard 2 tanks will be donated by Germany and other European countries. Russia has repeatedly noted that the transmitted
weapon
will become a legitimate target for the RF Armed Forces when it appears on the territory of Ukraine, in the zone of a special military operation.