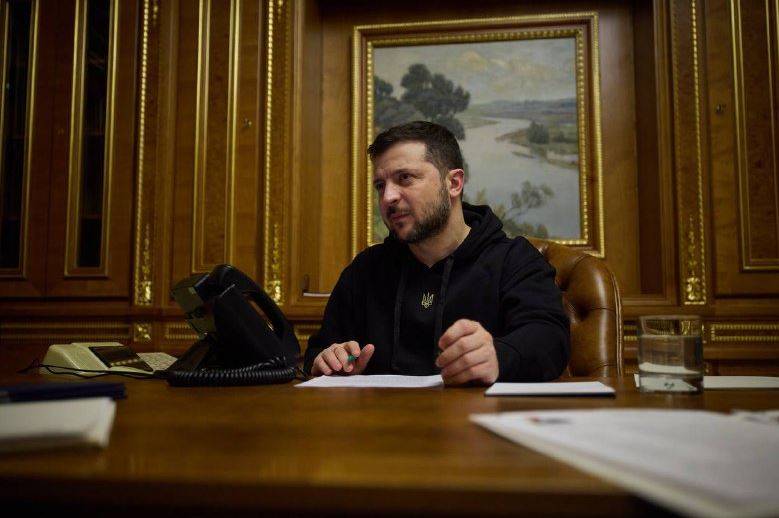 President of Ukraine Volodymyr Zelensky drew attention to the number and timing of deliveries to Kyiv
tanks
Western production, which were previously promised to the Kyiv regime by the United States and European countries.
In an interview with the British TV channel Sky News, the Ukrainian president thanked the authorities of Germany, the United States and Britain for the decision to supply the Ukrainian army with Western military equipment, and also noted that the number of Western tanks sent to Ukraine, as well as the timing of their delivery, play a very important role.
According to information that appeared earlier in the Western media, the United States plans to send 31 M1 Abrams tanks to Ukraine. The German authorities also announced their readiness to transfer 14 Leopard 2 type A6 tanks to Kyiv from the military equipment fleet at the disposal of the Bundeswehr, and also allowed other countries to re-export German tanks. In addition, several other EU countries announced their decision to supply the Ukrainian army with their Western-style tanks.
Because of the supply of weapons and military equipment to Ukraine, Russia previously sent a note to NATO countries. Russian Foreign Minister Sergei Lavrov stressed that any cargo containing weapons for the Ukrainian army would become a legitimate target for the Russian Armed Forces. The Russian Foreign Ministry said that by supplying
weapons
Ukraine, NATO countries are "playing with fire."
Press Secretary of the President of Russia Dmitry Peskov also noted that the pumping of weapons by the West militants of the Kyiv regime would entail the most negative effect.