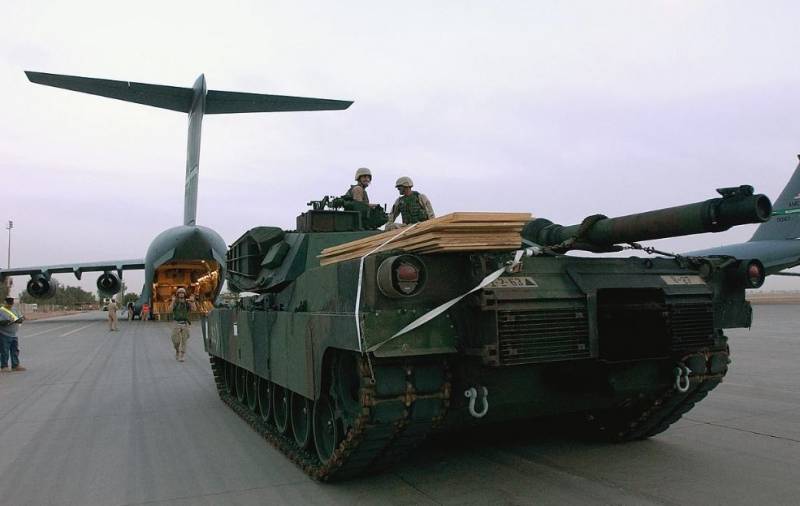 The US authorities decided to send 31 to Ukraine
tank
M1 Abrams. This is reported by the Bloomberg news agency, citing its own sources.
The total cost of tanks sent to Ukraine is about $400 million, according to the agency correspondent. Earlier, the press discussed the possibility of transferring a different number of tanks to Ukraine - the figures were both 30 and 50 tanks.
Meanwhile, at noon (20:00 Moscow time), US President Joe Biden is due to make a special statement in support of Ukraine. He will probably also refer to the number of tanks that Washington can send to Ukraine.
Recall that the US administration did not want to send Abrams tanks to the Kyiv regime for a long time. It has been argued that they are too complex to be operated by Ukrainian military personnel who do not have the appropriate training.
But German Chancellor Olaf Scholz said that Germany would give permission to supply Ukraine with German Leopard tanks only if the United States was the first to show an example and decide on the supply of Abrams tanks. In this situation, Washington already had nowhere to go and the Biden administration had to make an appropriate decision.
Recall that the Russian Federation has repeatedly warned Western countries about the consequences of arms supplies to Ukraine. All the weapons transferred to Kyiv only contribute to the prolongation and escalation of the armed conflict. In addition, it is seen as a legitimate target for Russian troops participating in a special military operation.