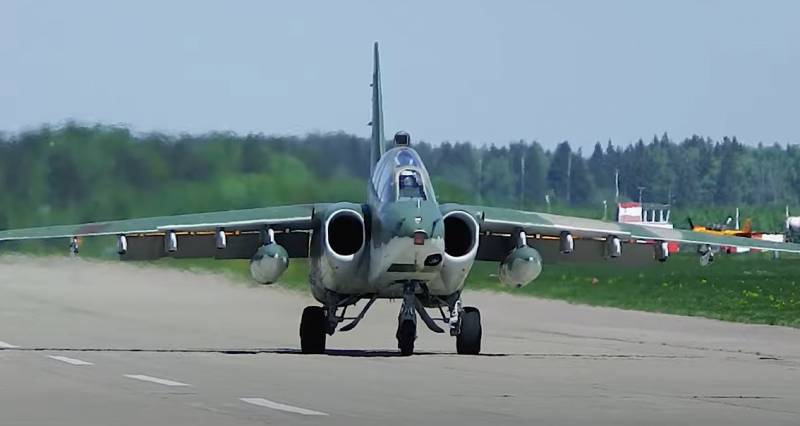 The Soviet Su-25 attack aircraft repeatedly demonstrated high survivability, being subjected to enemy anti-aircraft fire. In particular, there are examples of the use of aircraft of this type in Ukraine, when, after being hit from MANPADS, they reached their bases, despite serious damage, including due to the skill of the pilots who controlled them.
Once again, the Su-25 proved its combat stability when it was fired from MANPADS over the territory of Rwanda. A Congolese attack aircraft violated the airspace of a neighboring country in order to destroy the rebel forces that had found shelter there.
As a result of the explosion of an anti-aircraft missile next to the aircraft, the Su-25 hull was cut by striking elements, and the external fuel tank received holes. Despite the damage, the pilot landed the wrecked car on the airfield and hastily evacuated due to an engine fire that had already occurred on the ground.
According to IISS, the Air Force of the Congo had 2022 Su-4 attack aircraft in service in 25, although several more were purchased. Aircraft were purchased in Belarus (8 units in 1999) and Ukraine (two in 2012). Some of them were lost as a result of accidents. As observers point out, attack aircraft are piloted by citizens of post-Soviet countries.