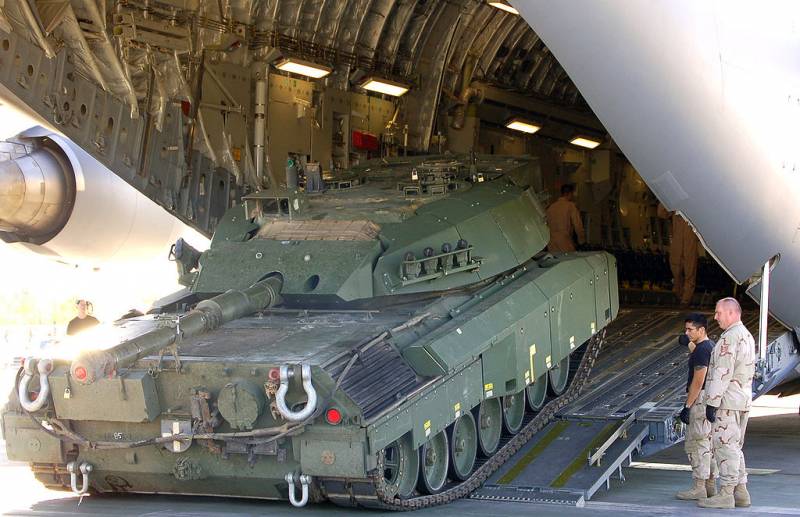 In the event that Western countries supply Ukraine with German
tanks
Leopard and American Abrams, this military equipment will be vulnerable and in close combat conditions it is highly likely that it will fall into the hands of the Russian army. This was stated by the head of the Defense Committee of the Federation Council Viktor Bondarev.
The politician also recalled the need to prepare appropriate anti-tank weapons to combat them. Bondarev also stressed that the West's supply of its tanks to the Kyiv regime is an intensification of the existing tension and will not lead to peace. The member of the Federation Council added that Western countries are trying to completely destroy Ukraine by such actions.
According to Bondarev, under the current weather conditions, when severe frosts have receded and mud has begun, the 62-ton American Abrams tanks and 58-ton German Leopard tanks will inevitably find themselves trapped in the mud without the possibility of evacuation, which will lead to their capture by Russian troops.
The parliamentarian also added that in the near future, after Western tanks are on the battlefield, they will be abandoned by militants of the Kyiv regime due to the lack of specialists in the operation of these types of military equipment in the Armed Forces of Ukraine. After that, the American and German tanks will be at the disposal of the Russian military, who will pull them out of the mud.
Earlier it was reported that the German authorities allowed the supply of Leopard tanks to the Ukrainian army, and also allowed other countries to re-export this military equipment.