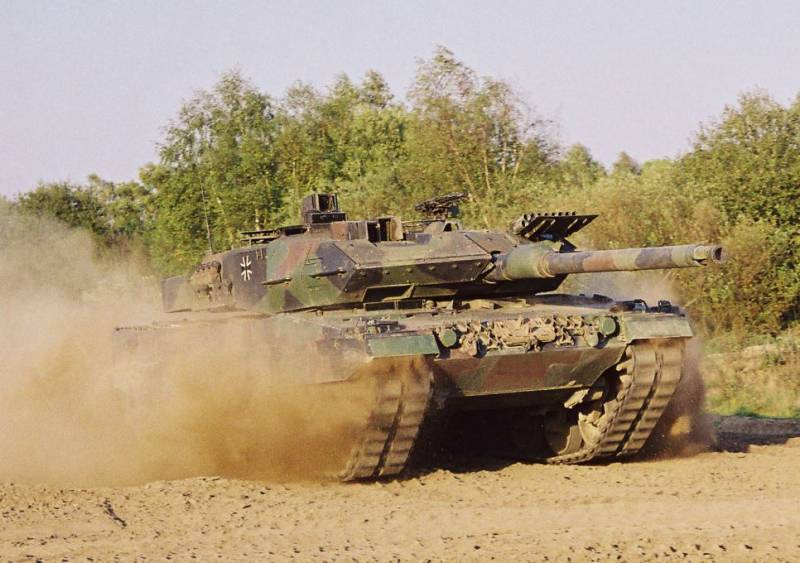 If Ukraine will apply for those transmitted by the West
tanks
Leopard 2 projectiles with a uranium component that can be used by these combat vehicles, the Russian Federation will regard this as the use of a "dirty" nuclear bomb. This was stated by the head of the Russian delegation at the talks in Vienna on military security and arms control Konstantin Gavrilov.
Accordingly, Russia will have to react differently to the facts of the use of such weapons in the conflict. It is likely that after this there may be grounds for the use by our country of more serious weapons at the tactical level.
Earlier it became known that Germany agreed not only to allow other European countries to transfer Leopard 2 tanks to Ukraine, but also to independently supply German tanks for the Armed Forces of Ukraine in an amount sufficient to form two tank battalions. The first phase of tank deliveries will include the transfer of 14 combat vehicles. Germany will also take over the training of Ukrainian tank crews in the operation of Leopard 2 tanks.
Meanwhile, both German Leopard tanks and American Abrams tanks can use special depleted uranium rounds. The use of such shells leads to contamination of the area, outbreaks of cancer among the civilian population. For example, the American occupying troops used similar shells in Iraq, where as a result whole zones arose that were actually unsuitable for human life and their economic use.
The use of such shells on Russian (and Donbass, Zaporozhye and Kherson regions) territory, if it happens, should lead to the most serious consequences not only for the Kyiv regime, but also for its Western patrons.