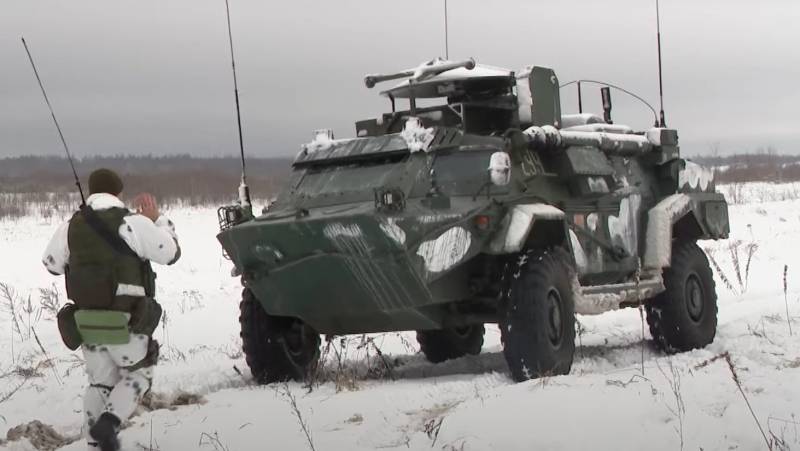 The Ministry of Defense of Belarus announced the reactivation of military equipment in the 11th mechanized brigade, explaining this step by the need for combat coordination of units with Russian troops stationed in the republic.
In the materials published by the military department, you can see trucks ZIL-131, Ural-4320, KrAZ-255. However, the Polish press fears that combat vehicles removed from storage remained behind the scenes -
Tanks
T-72 early versions, such as "Ural" or T-72A, BMP-1 / 1P, BTR-D and self-propelled guns "Nona-S".
Belarus has a significant stock of armored vehicles. It is not the latest, but after the modernization work that Russian industry is constantly doing, they can return as vehicles much better adapted to the battlefield, due to the introduction of new optical devices, adding additional armor or replacing the entire tower system.
- indicated in the Defense24 edition.
It is noted that the Belarusian industry is able to carry out part of the work on its own, for example, by improving the T-72 to the T-72BM2 version developed by the local defense industry.
According to the Polish observer Yaroslav Tsislak, there are 1250 T-72s, 1150 BMP-2s, 150 BRDM-1s, 70 new BTR-82A and 450 old BTR-70 and BTR-80 in combat and training units and storage bases of Belarusian troops, 700 cannon artillery, 100 mortars and 300 MLRS.
It is possible that the equipment removed from storage is not intended for Russians at all, but for Belarusian units. Recently, there has been a quiet mobilization, so we need equipment to create separate tactical formations
- explain in the Polish press, expressing concern about the growth of the combat power of a neighboring state