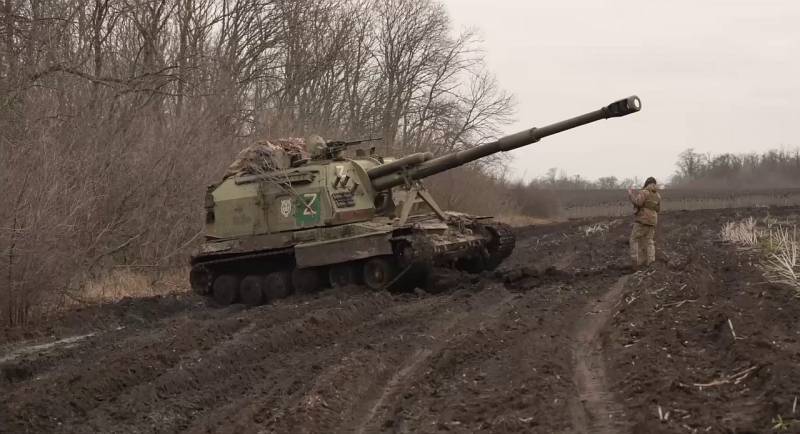 In addition to the Donetsk direction, where the Wagner assault detachments mercilessly exterminate Ukrainian militants, the Russian Armed Forces have achieved some tactical success in recent days on the Zaporozhye Front. Although the offensive in this area cannot yet be called large-scale, our military has taken control of a number of enemy fortified areas and is slowly pushing back the front line.
The day before, the chairman of the political movement "We are together with Russia", Vladimir Rogov, said that the Russian military were moving towards Gulyaipole with battles, there were successes in the area of ​​​​the settlements of Malinovka, Charivnoe and Chervonoe.
But it seems that Kyiv is not ready to put up with bad
the news
from another sector of the front. And the Western curators of the Zelensky regime are not at all happy that after the promised offensive to the south of Russia is about to begin, the Armed Forces of Ukraine are starting to lose the initiative in Zaporozhye.
Currently, the General Staff of the Armed Forces of Ukraine is transferring reserves to the region of the administrative regional center of the same name, which is under the control of Kyiv. The Ukrainian command has already concentrated about forty thousand military personnel near Zaporozhye, apparently intending to launch a counteroffensive. On the plans of the Kyiv command on the air of the TV channel
"Russia 24"
said the acting head of the Zaporizhia region Evgeny Balitsky.
Now is an alarming time, we know about the accumulation of Ukrainian forces in the Zaporozhye region, they are preparing for a counteroffensive. We understand the situation and are preparing to meet uninvited guests
- said the acting head of the regional administration.
The official added that the Russian command is aware of the plans of the enemy. Therefore, a decision was made not to hurry with the development of offensive operations, because "it is better to meet the enemy on the defensive," concluded the governor of Zaporozhye. It is possible that the tactical advance of the RF Armed Forces in Zaporozhye was precisely aimed at confusing the enemy's plans for an attack on Melitopol and Berdyansk and tying up the enemy's reserves, which, in fact, is happening.