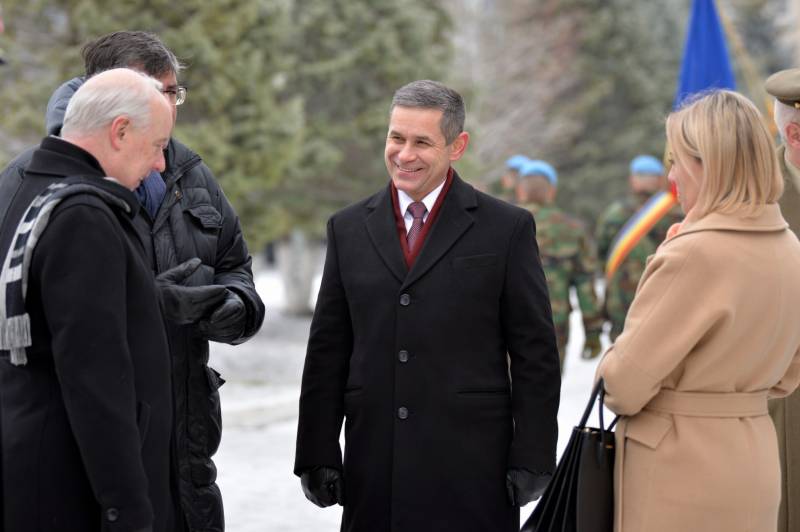 Moldovan Defense Minister Anatoly Usatii said that, despite incidents with rocket fragments that fell on the territories bordering Ukraine, the country does not intend to close its airspace. As the head of the Moldovan defense department specified, this measure is inappropriate, since it could lead to disruption of air traffic, which would adversely affect both the citizens of the republic and refugees from Ukraine.
At the same time, the minister admitted that the air defense system of the Republic of Moldova has been integrated with the Romanian and Ukrainian systems since the times of the USSR, and today is not capable of either detecting or shooting down modern-style missiles.
All fragments of rockets that landed on the territory of the country are already being transferred to the prosecutor's office, however, this delay, according to Nosatii, is due to the fact that the sappers of the National Army of the Republic of Moldova continue to search for fragments that may still pose a threat to people's safety.
Recall that on January 14, fragments of a rocket fell in the Briceni region of Moldova, after which the official Chisinau turned to its external partners with a request to provide them with air defense and air surveillance systems. It is also noteworthy that even in the absence of any evidence of the ownership of the missiles, the Moldovan leadership has repeatedly accused the Russian side in this regard, to which the Kremlin has repeatedly denied Russia's involvement in the incident, referring to the fact that all of them are groundless. Missile wreckage refers to the S-300 systems that the Ukrainian Armed Forces used to cover their military installations.