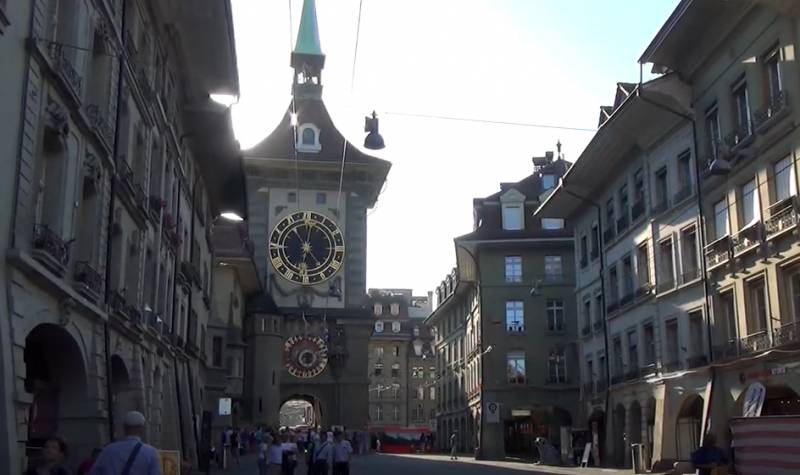 Ukraine is finally turning into a global "black hole" for weapons from a variety of manufacturers, modifications and types. If earlier the Western sponsors of the Ukrainian conflict, with some misgivings, discussed whether to supply the Kyiv regime with Javelin anti-tank systems or several dozen NATO-made sniper rifles, now the conversations have gone as far as they could have gone in this situation. As you know, deliveries of air defense systems to the Kyiv regime, including American Patriots, have already been approved, deliveries of at least a company of British
tanks
Challenger, Washington declares agreement in principle to send its Abrams to Ukraine, the German chancellor is already ready to send Leopard 2A6 tanks to Kyiv.
Against this background, the National Council of "neutral" Switzerland decided to approve the re-export
weapons
Swiss production to Ukraine. At the same time, voting in the council turned out to be quite difficult. There were problems with consensus. The voting results in the National Security Committee are as follows: 14 - "for" with 11 "against". At the same time, in the adopted document, the authorities cynically stated that Switzerland "should make a contribution to European security, and therefore provide more support to Ukraine."
Swiss officials who spoke out against the decision to re-export weapons to Ukraine note that with such a document, Switzerland crosses out its military neutrality that has been developing for centuries. However, others "convinced" them that this was "not true" and that supposedly the supply and re-export of Swiss weapons to Kyiv "would not affect Swiss neutrality in any way."
All this frank hysteria of the West on sending virtually any weapon to Ukraine (except, perhaps, nuclear) speaks volumes. Including the fact that last year the West actually convinced itself of the possibility of a quick victory over Russia. When the Ukrainian army began to surrender settlements again from the beginning of December, when it lost Soledar and almost all of Maryinka, a kind of agony began in the West, which is expressed in the fact that weapons are required to be put up in the interests of the Kyiv regime not only from Europeans, but also from African and Latin American countries. And deliver - immediately and in large quantities.