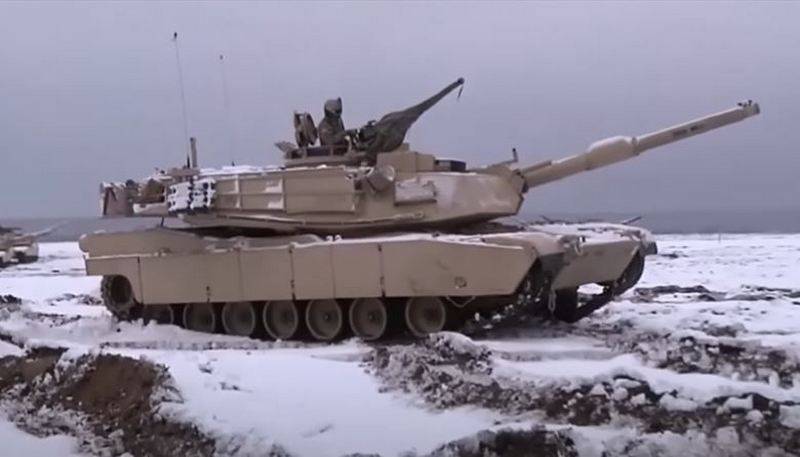 Delivery theme
tanks
Western production to Ukraine does not leave the pages of the press, since yesterday the topic of the American M2 Abrams MBTs has been added to the discussion of the possible transfer of German Leopard 1 tanks. The White House and the Pentagon gave the first comments on this matter.
The information that appeared the day before that US President Joe Biden allegedly approved the transfer of ten M1 Abrams tanks to Ukraine as military assistance acted as a kind of trigger, after which several more statements were made about the supply of tanks from Europe, including from German Chancellor Scholz. However, the very issue of supplying American tanks to Kyiv has not been finally resolved, the United States has simply outlined its position.
According to Politico, the issue of a possible shipment of M1 Abrams tanks to Zelensky will be decided and, if a positive decision is made, this will be announced separately, presumably even this week. Moreover, the conversation is no longer ten, but about thirty tanks that will be purchased, and not taken from the presence of the American army.
US President Joe Biden's administration is considering sending about 30 Abrams tanks
- quotes the publication of the words of the representative of the White House.
The Pentagon confirmed that there is no final decision on sending tanks to Ukraine, so the issue of training Ukrainian crews to operate American tanks has not yet been discussed. According to US Department of Defense spokesman Patrick Ryder, there is also no decision yet on where the training will take place. However, he did not forget to remind that M1 Abrams tanks are very complex, so the Americans must make sure that the Ukrainian military can operate them and, most importantly, keep them in working order.
Whenever we provided Ukraine with any weapons systems, we provided them with training opportunities and technical support.
- he added.