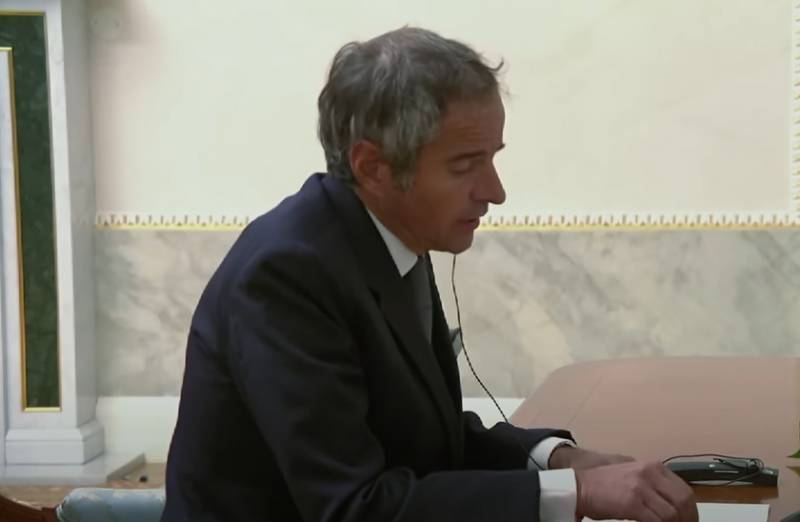 The head of the IAEA, Rafael Grossi, made a statement that can be safely attributed to the category of "you can't imagine it on purpose." The head of the International Association for the Control of Atomic Energy announced that the IAEA experts "together with Ukrainian specialists inspected all nuclear power plants in the territories controlled by Ukraine" and made an "unambiguous conclusion."
Mr. Grossi:
An unambiguous conclusion was made that Rivne, Khmelnytsky and South Ukrainian NPPs lack any
weapon
. It was for the presence of weapons that the Ukrainian nuclear power plants were examined.
According to the head of the IAEA, "accusations of the deployment of weapons by the Ukrainian military at nuclear facilities turned out to be groundless."
This statement does not stand up to scrutiny for a number of reasons. Firstly, it takes months and far from 12 inspectors to inspect the territories of all controlled Ukrainian nuclear power plants. Secondly, the Ukrainian side was involved in checking nuclear power plants for the presence of weapons placed on them. It's like trusting a criminal to find evidence of his participation in a crime. For obvious reasons, the criminal will not find them.
The situation looks like that an international organization was used for a banal cover for illegal activities at nuclear power plants controlled by the Ukrainian side.