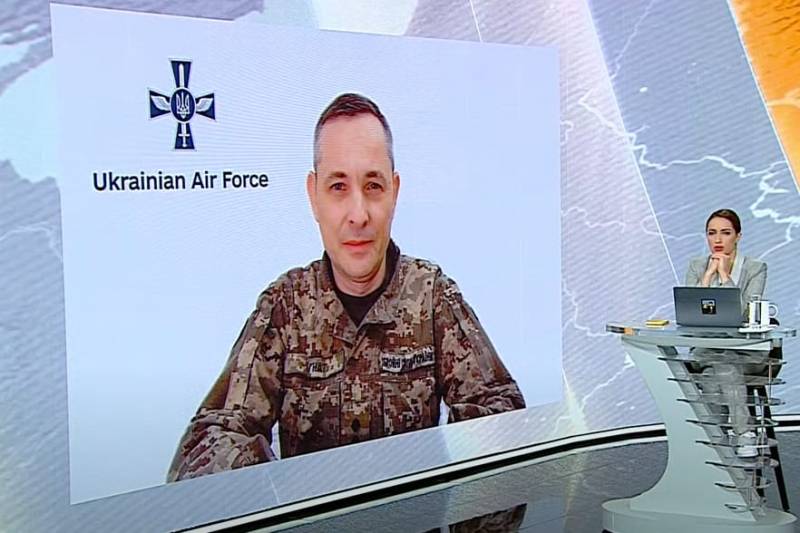 The topic of the possible receipt of Western-made fighter jets by the Air Force of the Armed Forces of Ukraine captured the minds of representatives of the Zelensky regime, for some reason confident that the next Rammstein would definitely be "
aviation
"and after it, the planes will begin to arrive in Ukraine.
Everyone, including the Kyiv janitors, has already discussed the topic of deliveries of military aviation, and after the head of the Ukrainian Foreign Ministry Dmitry Kuleba spoke on this issue, the Air Force of the Armed Forces of Ukraine, or rather their representative Yuriy Ignat, also joined the discussion. The Ukrainian military commented on the rumors about the alleged readiness of the West to supply fighters and named a possible aircraft model that could replenish the Armed Forces of the Armed Forces of Ukraine.
According to Ignat, the topic of supplying aircraft has already been raised more than once, the planes were promised, but subsequently everything died out. Even if a decision is made on the supply of fighters, this will not happen quickly. Firstly, despite repeated statements, none of the NATO countries has begun to train Ukrainian pilots to operate Western aircraft, and secondly, a fighter that will possibly go to Ukraine has not yet been determined. The Air Force puts on the American F-16.
How fast and realistic the transfer of this equipment to Ukraine will be is still unknown, but it will not be fleeting either, because pilot training has not begun. Training will begin when the type of aircraft is determined. Perhaps it will be the F-16 - the main contender for Ukraine and the most common aircraft in the world
- said the representative of the Armed Forces of the Armed Forces of Ukraine.
In general, the West is now busy delivering air defense systems to Ukraine, it is not only up to aircraft, but
tanks
no big deal. If not for Poland, with its ambitions for a leading position in the EU, then the issue of armored vehicles would have hung in the air, to the delight of Germany and Zelensky's grief.