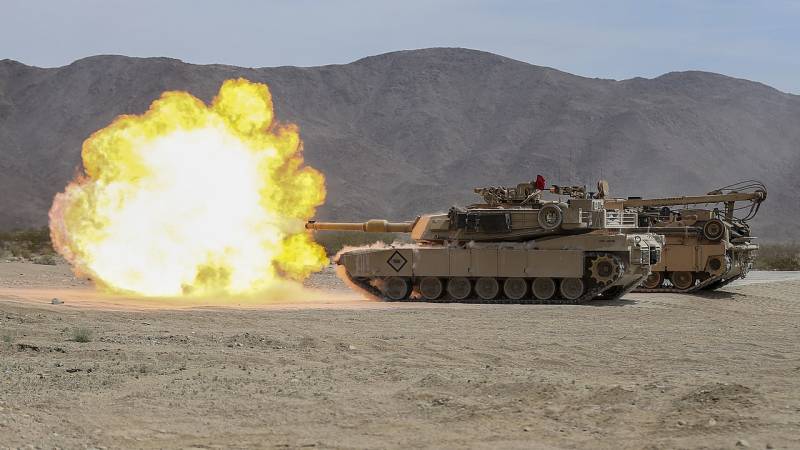 US President Joe Biden is ready to transfer a certain amount of money to Ukraine
tanks
American-made Abrams in order to exert a corresponding influence on the German government and stimulate it to supply Kyiv with Leopard 2 tanks. Sky News Arabia reports this, referring to a certain responsible person in the US Department of Defense.
According to the channel's informant, Biden expressed his readiness to transfer 10 Abrams tanks to Ukraine. The White House believes that such a move will encourage German Chancellor Olaf Scholz to decide on the transfer of German-made Leopard 2 tanks to the Ukrainian army. Recall that Scholz had previously stated that Germany would supply tanks to Ukraine if the United States was the first to send tanks to the Kyiv regime Abrams.
The White House and the Pentagon believe that it is time for the German leadership to stop being "stubborn" and move on to delivering German tanks to Ukraine. Interestingly, in the case of Leopard tanks, it will obviously not be about ten units. Thus, the bulk of the tank deliveries will fall on Germany, while the US and the UK remain much less affected by these deliveries.
Earlier, information appeared in the Western press that Germany opposed the transfer of tanks for economic reasons. In Berlin, they fear that while the Armed Forces of Ukraine will "dispose of" the German Leopards, the products of the German military-industrial complex will safely begin to be replaced by American-made tanks on the European tank market. As a result, the US defense industry will be a clear winner, and a serious blow will be dealt to Germany's positions.