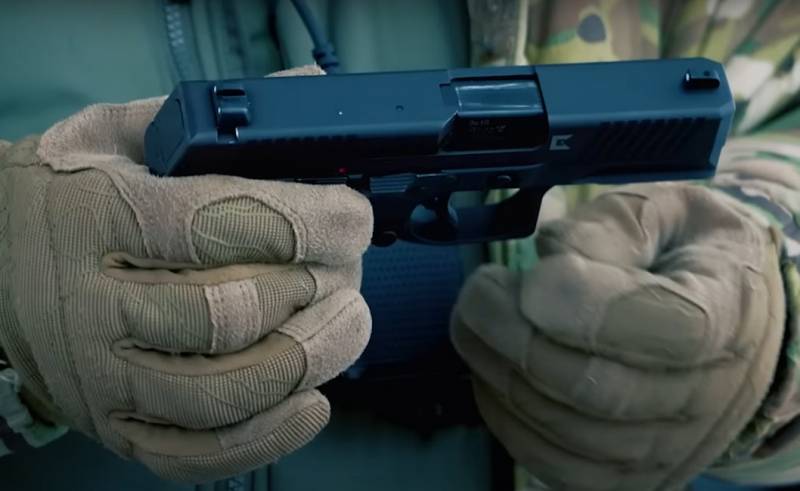 The Lebedev pistol has been developed since 2014. There are already several models in the line, one of which - the compact Lebedev pistol - is considered in his video by the host of the Lazarev Tactical YouTube channel Konstantin Lazarev.
The expert noted that many people compare the PLC with the Austrian Glock, which is not accidental. Indeed, in 2014, a request was received from the Russian security forces to develop a pistol like the Glock.
Meanwhile, according to Lazarev, the similarity of the PLC with the famous Austrian pistol lies only in the form of the shutter and the principle of operation - the striker.
In turn, a serious advantage of the Russian pistol, according to Lazarev, is a soft trigger. In addition, unlike the Glock, the PLC has a very comfortable handle.
Tellingly, the compact Lebedev pistol belongs to sports (in Russia, this category includes all civilian
weapon
). At the same time, according to Lazarev, he would rather fit the role of a pistol for the military or security officials. For example, instead of the obsolete PM.
Among the advantages of the PLC over the Makarov pistol, the expert singled out the same softness of the trigger, ergonomics, weight and size characteristics and the 9 × 19 mm Parabellum cartridge.
In addition, the PLC provides for a Picatinny rail, which, as the expert noted, is again more typical for military pistols than for civilian ones.
The expert demonstrates all the possibilities of the PLC in his video: