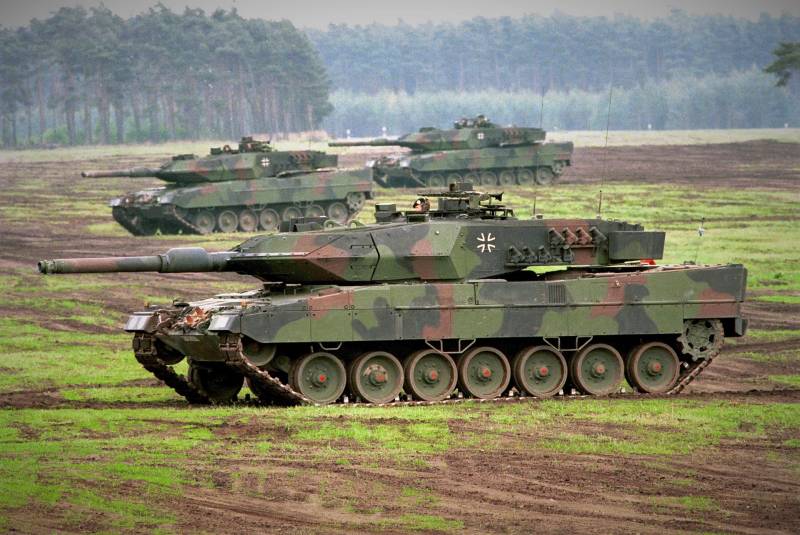 The military assistance provided by Western countries to Ukraine turned out to be not so disinterested. In Poland, they made it clear that they were not going to do charity work and just send weapons to Kyiv.
According to the head of the Polish government Mateusz Morawiecki, Warsaw will seek compensation from the European Union in the amount of the cost of goods sent to Ukraine
tanks
.
Of course, we will apply for compensation. This will be another test of the goodwill of the European Union
- said the Prime Minister of Poland.
Morawiecki believes that the EU should reimburse Warsaw for the costs associated with the transfer of Leopard 2 tanks to Ukraine. He also expressed the hope that "this will happen."
Recall that in Poland they are waiting with discontent for Germany's permission to transfer Leopard 2 tanks and declare that they will form a small coalition of states to send military equipment to Kyiv without the participation of Berlin.
Leopard 2 are German-made tanks and, according to an agreement, for their transfer to Ukraine to third countries, Berlin's permission is needed to remove export restrictions.
In addition to Poland and Germany proper, these tanks are in service with Greece, Spain, Finland, Denmark and a number of other EU countries.
In 2021, Poland had about 250 Leopard 2 tanks of various modifications.